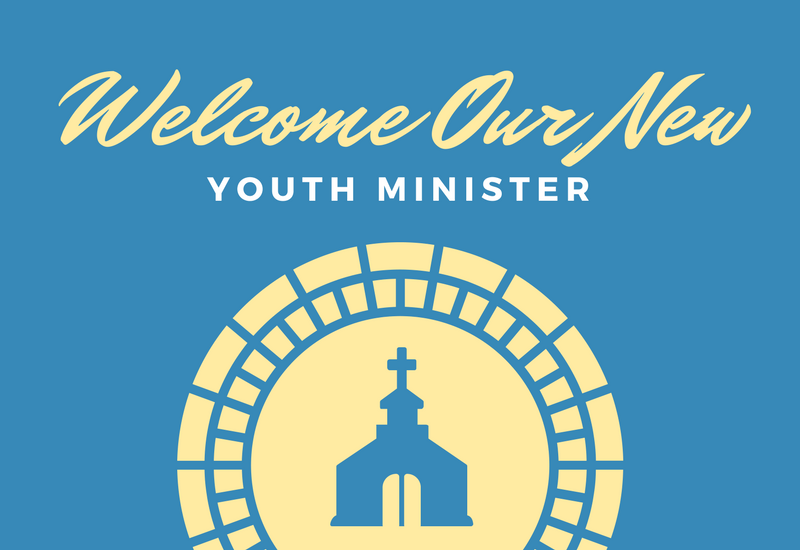 Saint Patrick Catholic Church and School have a new Youth Minister.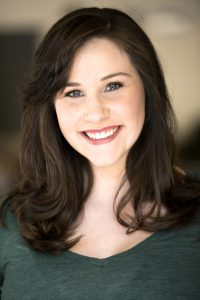 Earlier this year, the Long Range Planning Team identified three parish priorities—one of those priorities was reaching out to young people. In order to accomplish this goal, the parish needed a full-time youth minister. The Pastoral Council and the Finance Council supported this decision and voted to fund the position of a full-time youth minister for two years starting July 17, 2017.
Meet Allison
Allison Verhofstadt is a recent graduate from The Catholic University of America in Washington, D.C. She grew up in the Bremerton, Washington area and has been a long-time parishioner at Our Lady Star of the Sea Catholic Church. She is the new Youth Minister at Saint Patrick Catholic Church.
Active in Youth Ministry as a Youth through Adulthood
Growing up she was very active in youth ministry, first as a participant and then was formed as a youth group and confirmation leader.
The theological instruction she received at school was furthered by the spiritual direction she received from wonderful priests and religious. She was part of the original team to bring Ignite Your Torch, a youth conference to the northwest.  In Ignite Your Torch's second year in the area, she directed the event's Music Ministry.
Goals—Help Young People Love God and Each Other
Raising up the next generation of the Catholic faithful to be brave, kind, and compassionate as well as passionate members of the Church is Allison's ultimate goal in youth ministry. She hopes to create a community of young people who love God, each other, and their faith so much that it inspires them to turn outward to serve their community. She is thrilled at the opportunity to join this faith community and serve as your youth minister, and can't wait to take on this position with a lot of coffee and a whole lot of prayer.
Send her an email and let her know you are praying— youth@saintpats.org.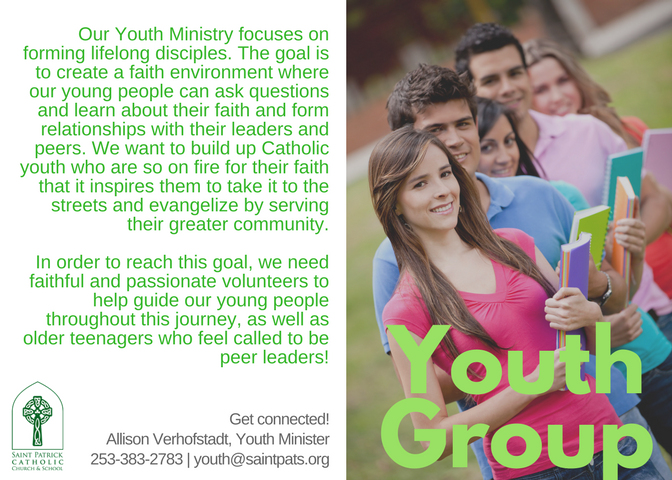 ---
Anna and Joe Skillman, long-time youth ministers at Saint Patrick Catholic Church & School will continue to serve as Ministers for Youth Confirmation.  You can reach them at confirmation@saintpats.org.