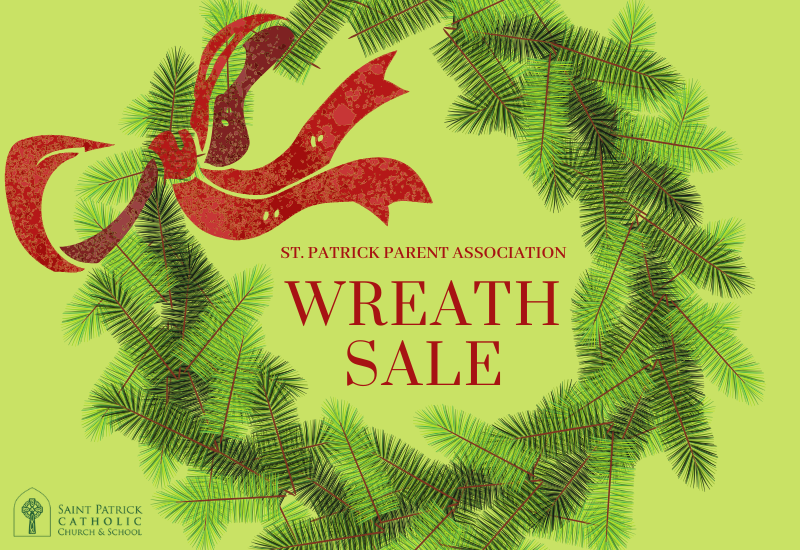 We make getting ready for the holidays easy! Our 24″ adorned Noble Fir wreaths and crosses are perfect for your front door at home or your business. Orders of 10 or more qualify for free local delivery within a 5 mile radius!
They make great gifts for grandparents, neighbors and especially the homebound. Share on Facebook to tell friends and family about this opportunity to support St. Patrick Catholic School.
Credit a St. Patrick Catholic School student with your order and help them earn a chance to win an Amazon gift card! Each student who sells will be entered into a drawing for a $50 Amazon gift card! The family that sells the most will earn a $100 Amazon gift card.
Place your order online or drop off your completed paper form along with cash or check in the main office at St. Patrick Catholic, 1112 North G Street, Tacoma by November 17, 2021.
Pick Up Schedule
November 22
8:00 A.M. – 9:30 A.M.
3:00 A.M. – 4:00 P.M.
November 23
8:00 A.M. – 9:30 A.M.
Pickup Location
St. Patrick Catholic School
Skip Butler Gym
1112 North G Street
Tacoma, WA 98403