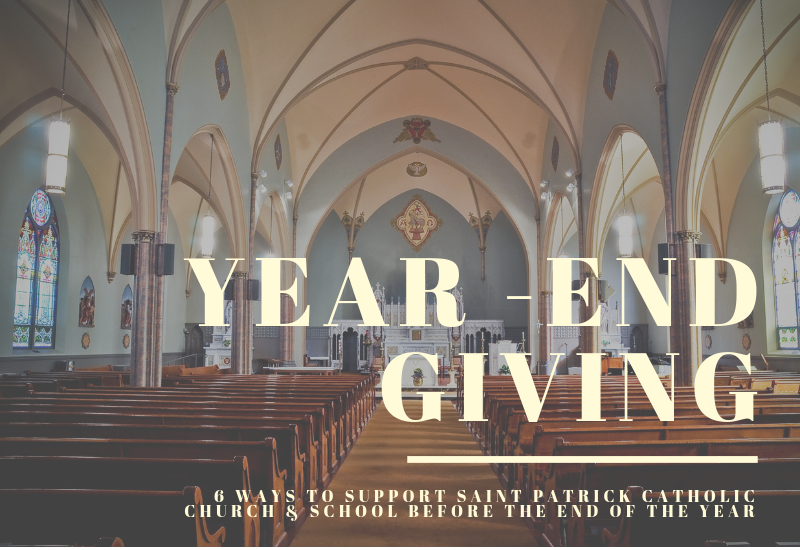 As we come to the end of 2018, we want to thank you for your generous gifts throughout the year! Every year people ask how they can help our parish as the year comes to a close. Here's how you can support Saint Patrick Catholic Church & School before the end of the year:
Pray. We invite you to pray for our parish.
Donate. We rely on your donations to sustain ministries.
Shop. Enable AmazonSmile. When you designate St. Patrick School as your beneficiary, Amazon donates a percentage of your purchase to Saint Patrick Catholic School— our largest ministry.
Write a review. Wherever you've encountered our content—Facebook, Yelp, Niche.com, GreatSchools.org—write a review! Your positive reviews help make our work more visible to others on multiple platforms.
Follow us. Follow us on social media— Facebook, Instagram, YouTube and like, comment and share our posts!  Help share our story!
Share your testimony. Strengthened your faith because of  ALPHA? Converted through RCIA? Came back to the Church? Let us know!