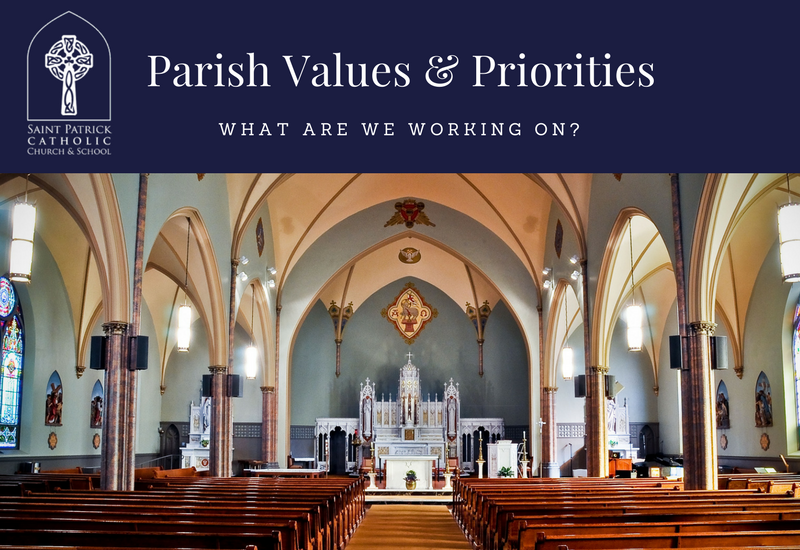 Dear Friends,
Our three Parish Priorities for 2017-18 are: Education, Keeping our Community Vibrant and Reaching out to Young People. Here's what's happening:
Education
We've opened the doors to our Religious Education, RCIA, and Confirmation programs to all five parishes in our quadrant (St. Rita of Cascia, Holy Cross, St. Leo, St. Charles Borromeo, Saint Patrick).
We're engaged in an extensive feasibility study to evaluate whether to renovate or build a new parish school.
Our parish is hosting a 6 week Ignatian Discernment Series, October 11- November 15, to educate parishioners about discernment methods that will help develop deeper personal relationships with Jesus and authentic relationships with one another. (Parish Value # 2)
We are including teachable moments at Mass. Together with our celebrants we are working to highlight the significance of what we do during the Mass.
Vibrant Communities
Radical Welcoming (Parish Values #1 and #3)
A call for more ushers and greeters to help welcome familiar and unfamiliar faces to Mass.
Name Tag Sunday, October 13 – 14, "I have called you by name" – Isaiah 43:1. Let's learn who we are!
A Welcome Station is coming to a Gathering Space near you. Stay tuned.
An Upcoming Health and Spirituality Survey to help us discover the pastoral care needs of our parishioners.
Sunday Evening Mass at 7 PM open to everyone in the greater Tacoma area and beyond.
Reaching out to Young People
New full-time Youth Minister, Allison Verhofstadt is on board.
Middle School Youth Kick-Off Event – October
High School Youth Kick-Off Event – September 30. Time to be determined.
Call for young adults to assist as small group facilitators.
The three Parish Priorities aren't just fancy words on a document. This is where we are focusing our efforts as a staff and parish community. Come join us! Discern your Total Stewardship Commitment and make your pledge. Pledge cards are in the pews or call us and we will mail you one.
Saint Patrick, pray for us!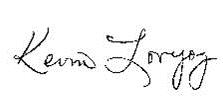 Kevin Lovejoy
Pastoral Coordinator