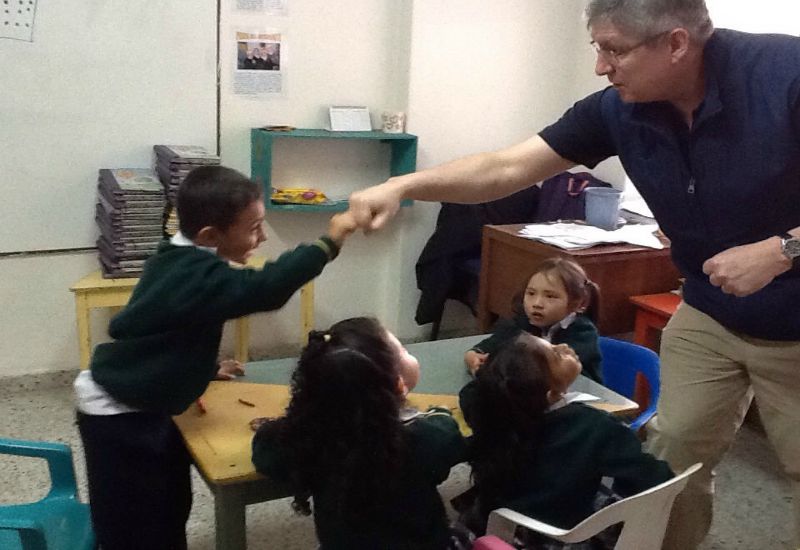 What is the role of a Deacon in a parish?  Many people have asked the question recently at Saint Patrick Catholic Church & School.
The United States Conference of Catholic Bishops defines the role of a Deacon like this in Frequently Asked Questions About Deacons:  
"All ordained ministers in the Church are called to functions of Word,
Sacrament,and Charity, but bishops, presbyters and deacons exercise these functions in various ways. As ministers of Word, deacons proclaim the
Gospel, preach, and teach in the name of the Church. As ministers of
Sacrament,deacons baptize,lead the faithful in prayer, witness marriages,
and conduct wake and funeral services As ministers of Charity, deacons are
leaders in identifying the needs of others, then marshaling the Church's
resources to meet those needs. Deacons are also dedicated to eliminating
the injustices or inequities that cause such needs. But no matter what
specific functions a deacon performs, they flow from his sacramental
identity. In other words, it is not only WHAT a deacon does, but WHO a deacon is, that is important."
WHO Is Deacon Bill?
William Eckert was ordained as a deacon for the Archdiocese of Seattle in 2003 and was assigned to St. Stephen the Martyr parish in Renton. In 2010 he was assigned to Saint Patrick Catholic Church & School.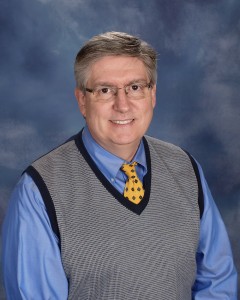 The bishop has two orders of clergy to help him in his work: priests who primarily serve the sacramental needs of their parish and deacons who serve the social needs of the area such as jails, hospitals, shelters, etc.
As an ordained Deacon, Bill is permitted to preside over weddings, funerals and baptisms. He also serves at Mass by proclaiming the Gospel and being a minister of the cup.  Deacon Bill is not a member of the staff.  Everything he does at St. Pat's— from teaching RCIA classes to leading Bible Studies, visiting the sick at MultiCare hospitals to preaching, helping out around the parish to co-leading a Transition Team— he does as a volunteer.  Bill went on a mission trip to Bogota, Colombia in January 2015 with the Sister Parish team to visit our sister parish and the school which St. Pat's supports through the parish's Outreach Mission. We are truly blessed to have such a dedicated and capable Deacon.
Proclaim, Preach and Teach
Bill Eckert is a cradle Catholic raised at Star of the Sea parish in Bremerton with his 7 siblings. A graduate of Kennedy Catholic High School and the University of Notre Dame; he and Kevin Lovejoy, the Parish Coordinator were classmates.  Bill also earned a Masters Degree in Pastoral Studies from Seattle University.  His 34 year professional career includes time teaching, coaching, and providing retreats and liturgies in Chicago, Bellevue, Honolulu and Tacoma. Bill has been teaching religious studies at Bellarmine Preparatory School for  the past 28 years.
Helping Parishes Together
Bill married Barbara Williams in 1995.  Barbara, a Wilson High and Gonzaga University graduate, works for the Catholic Leadership Institute.  She travels across the country, helping archdioceses and parishes with team building, leadership skills, and long range planning.  Together, Deacon Bill and his wife Barb have presided over the annual Rock Blessing & Placement Ceremony for the atrium.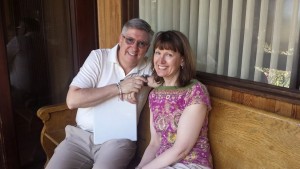 Who Else Serves the Parish?
There are more people who see to the pastoral care of the Saint Patrick Catholic Church & School community.   Father Tom Lamanna, Father Jerry Graham and Father John Fuchs are three Parish Priests of the Jesuit order  providing sacramental needs.  According to the Archdiocese of Seattle the definition of a Parish Priest is:  "a priest appointed by the Archbishop to provide priestly ministry in a particular parish in collaboration with a pastoral coordinator and a priest moderator."
Kevin Lovejoy, previously the Parish Administrator has been appointed the Pastoral Coordinator, which is defined as "a deacon, religious or lay ecclesial minister appointed by the Archbishop under the supervision of a priest moderator and entrusted with the day-to-day leadership of a parish."
The team has decades of combined experience in pastoral care.  Read their biographies to learn more.