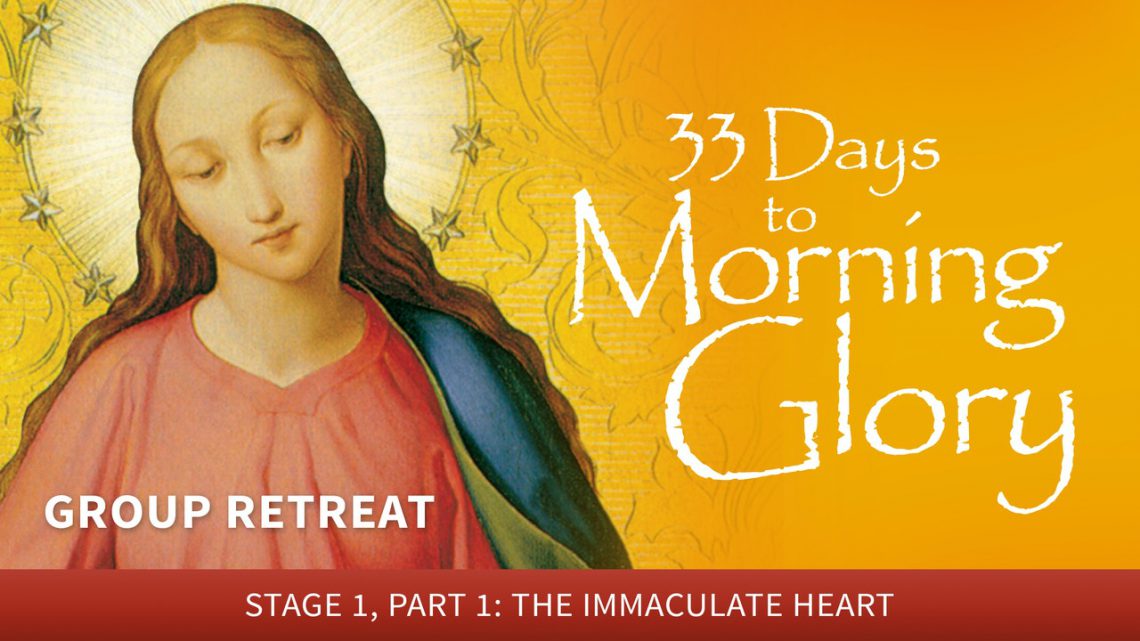 Do you want to transform your work, your marriage, your family, and your life, but don't have time? Are you looking for the quickest, surest, and easiest way to holiness, but don't know where to begin? In our hectic day and time, Pope John Paul II and Blessed Mother Teresa knew that the quickest way to be transformed into a saint is through a relationship with Our Blessed Mother, Mary.
November 5 – December 8
Consecration on the Feast of the Immaculate Conception
Join us on November 5 as we begin a 33-day preparation for Marian Consecration, using the book 33 Days to Morning Glory, by popular author and speaker Father Michael Gaitley, MIC. For six weeks, we'll individually read about and reflect on four great Marian giants: St. Louis de Montfort, St. Maximilian Kolbe, Blessed Mother Teresa, and Pope John Paul II. They'll teach us the secrets to drawing closer to the Heart of Jesus through the Heart of Mary.
In weekly meetings, we'll share insights within our small group and watch a 30-minute video by Father Gaitley which will bring our individual reflections and group experience into a clear and liveable focus. If you're looking for a simple way to be spiritually renewed, develop a deeper relationship with Our Merciful Savior, and grow in holiness, join us for the 33 Days to Morning Glory Small Group Retreat.
You will need the book 33 Days to Morning Glory to participate in the retreat. Order the book through the parish or shop order online at https://www.shopmercy.org/33-days-to-morning-glory-group-retreat.html. The book is also available at all Catholic bookstores.
REGISTER
Contact retreat coordinator, Leslie Gasper before October 29. 2020
Lroakey74@gmail.com | 509-537-7697