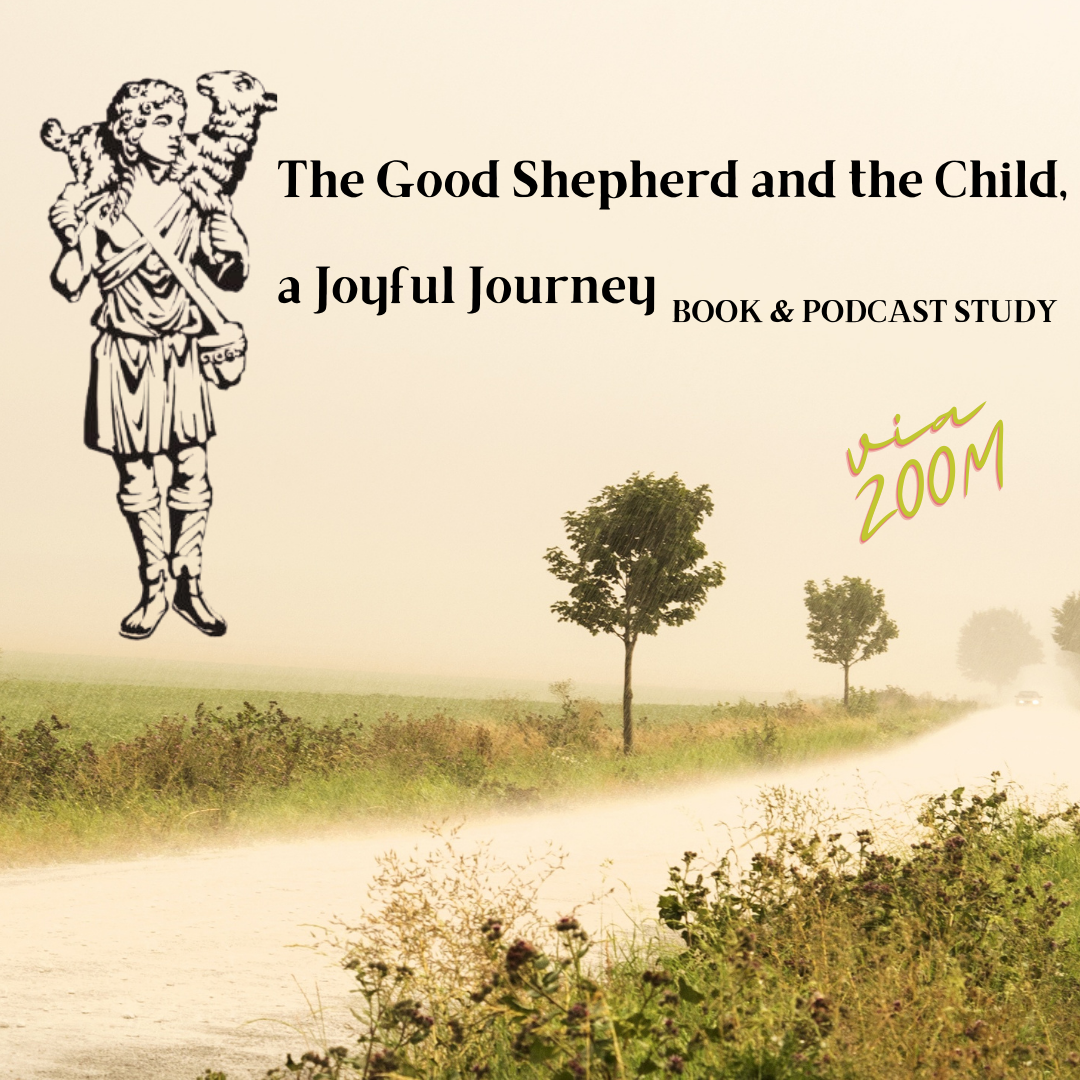 Join us for a 4-week podcast/book study to learn about the spirituality of the young child and the spiritual truths we can learn from the youngest among us. This is for everyone, even if you do not have young children in your life. Together, we will discover how living the way of the child invites us, as adults, into a place of contemplation, peace, and joy.
The study is on the first 35 pages of the book The Good Shepherd and the Child; a Joyful Journey. Order the book online or ask about borrowing a book from our parish library.
The one-hour long discussions via Zoom are based on the coinciding four podcasts, episodes #15-18, from The Good Shepherd and the Child Podcast.
October 7, 14, 21, 28
6:30-7:30 pm
Join Zoom Meeting
https://saintpats-org.zoom.us/j/91039471459
Meeting ID: 910 3947 1459
For more information or to borrow a book, email kward@saintpats.org.