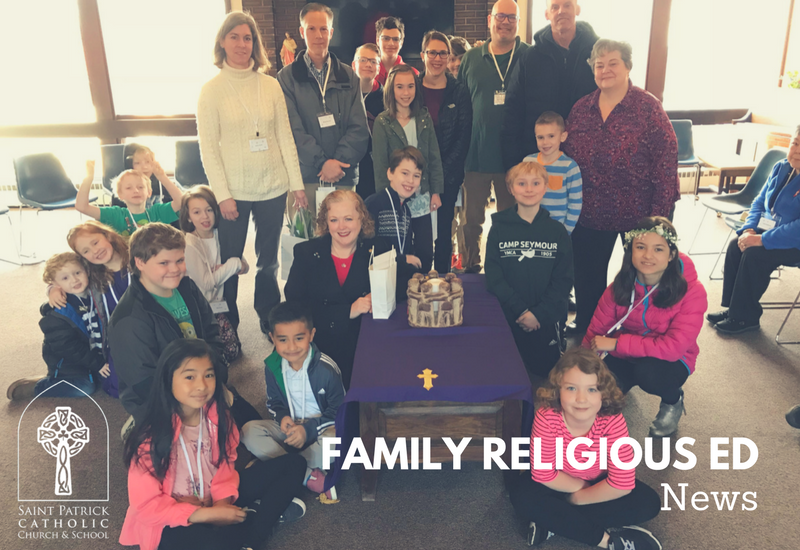 Religious Education wraps up as we approach the Easter season.  The faithful participation of all the families has been an inspiration for Saint Patrick Catholic Church & School.
Scripture, Catechism and Lay Leadership
The faithful participation of all the Religious Education families is an inspiration. The families prayed, learned and grew as a community this year. Curriculum in all age groups focuses on scripture and The Catechism of the Catholic Church.
In addition to families leading prayer and hospitality efforts, we had a team of people in teaching roles: Emily Keller lead the adults. Diane Doherty, David Kopchynski, Brian Donovan, Keri Read, Terry Manley, and Regina Keller taught and guided the children, from the very youngest to the high schoolers. Each one of these people is a gift to the Saint Patrick Catholic Church faith community and we are grateful they choose to share thier skills and faith with us.
Registration Coming Soon
Religious Education is on hiatus now until the fall. The program resumes in September 2018,  9:20-10:20 A.M. each week in the Parish Center. Registration material for the 2018-2019 year will be available soon..
Questions about Religious Education?