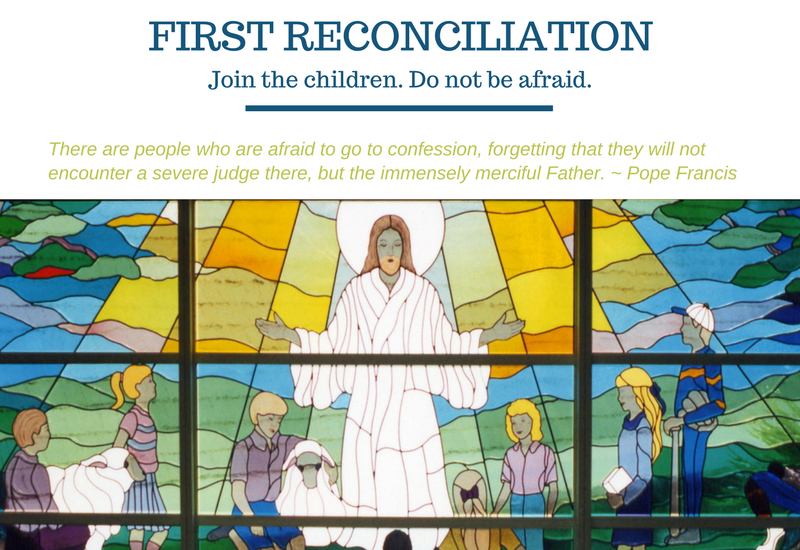 Some of our parish children will be receiving the sacrament of Reconciliation for the first time, starting October 7 and continuing through  November 17, 2017.
Prepared for First Reconciliation
A few of the families in the sacramental preparation class will come to the reconciliation each week on Saturday at 3:30 P.M— the regular day for the Sacrament of Reconciliation at Saint Patrick Catholic Church. We trust that there will be ample time for everyone who desires to receive the sacrament. We have added 30 minutes to ensure this.
A Wooden Cross Necklace Signifies Their Journey
You might have noticed children wearing a wooden cross necklace to Mass or parish events. The cross was placed on them on by their parents on the day of the Covenant of Faith to signify their journey this year as they prepare to receive the sacraments. Continue to keep these families in your prayers.
Join the Children
"There are people who are afraid to go to confession, forgetting that they will not encounter a severe judge there, but the immensely merciful Father," said Pope Francis.  Do not be afraid.  Join the children in sharing the Sacrament of Reconciliation.
Learn more about the Sacrament of Reconciliation.