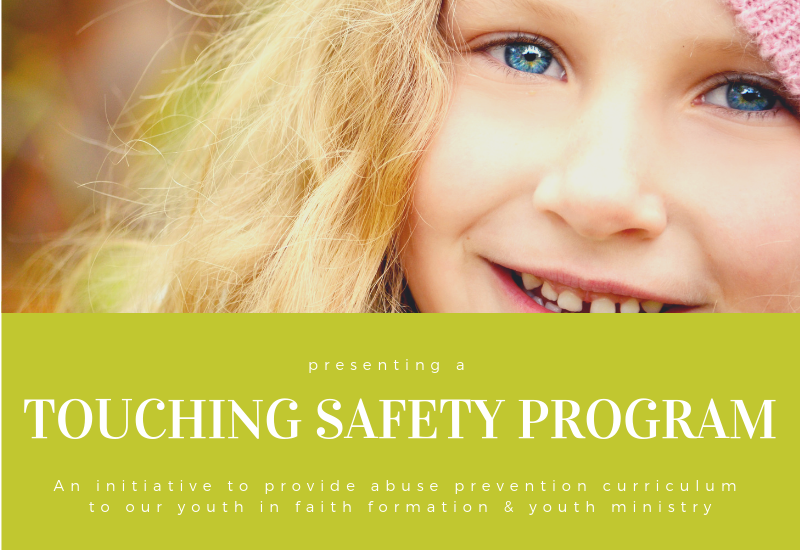 On Wednesday, February 5, 2020, at 6:00 P.M. the Faith Formation Office of the Tacoma Catholic parishes of St. Patrick, Holy Cross, and St. Rita of Cascia are presenting a sexual abuse prevention course to for youth in Kindergarten through 12th grade.
Caring for One Another
In teaching our youth about our Catholic faith, we have been called to a ministry. A ministry that embodies the mission of Christ in caring for our youth and caring for one another. We have not only been called to teach our youth about our Catholic faith but to do so in a safe space, and a space that allows our youth to form a relationship with God.

Providing Tools for Safe Environments
As a result, the Archdiocese of Seattle would like to take this opportunity to educate our youth and give them the tools they need to protect themselves from those who may harm them. In creating a safe space for our youth, we can teach and show them the ways of Christ in a safe environment conducive to learning.

Integrated Curriculum
The Archdiocese of Seattle has integrated abuse prevention material into our faith formation and youth ministry curriculum in the context of teaching our youth about our Catholic faith.
To help you understand what your youth will be offered, visit the Archdiocese of Seattle website. On the page, you will find Parent/Guardian Resources, to inform you about the curriculum being used, while also making available the actual lessons.

Opt Out Choice
As the guardian, you have the right to opt out of this lesson. You may do so by signing the Opt Out Letter & Form  for Touching Safety Program sent to you through the faith formation office or youth program. Unless you would like to opt your youth out of this lesson you are not required to do anything.
Keeping You Informed
We want our faith community to know of our initiative to provide abuse prevention curriculum to our youth in faith formation and youth ministry.