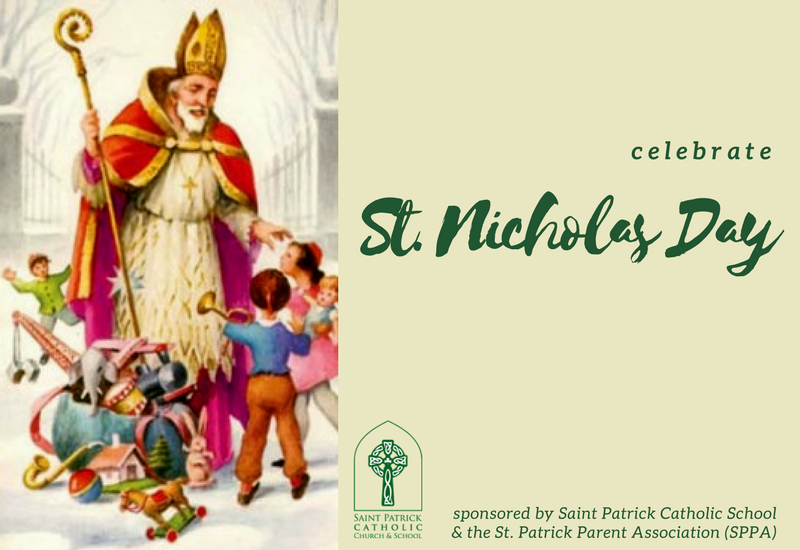 Update
---
Saint Nicholas was a Turkish cardinal in the 4th century who was known for his kindness to children. His feast day is celebrated on December 6.
Why Do We Celebrate the Feast of St. Nicholas?
To learn about the true Santa Claus and Father Christmas: St. Nicholas, a man of faith who lived his life in devotion to Christ
To focus on giving more than receiving: St. Nicholas cared for the needy
To emphasize small treats and family fun: St. Nicholas loved children and simple gift-giving in early Advent helps preserve a Christmas Day focus on the Christ Child
 To provide a bit of special festivity early in the waiting weeks of Advent: St. Nicholas points to Jesus, the heart of Christmas
To offer a spiritual dimension to gift giving
To tell the story of a Christian saint, whose model life inspires compassion and charity
To honor St. Nicholas honors the Christ Child who selflessly gave the greatest gift of all—himself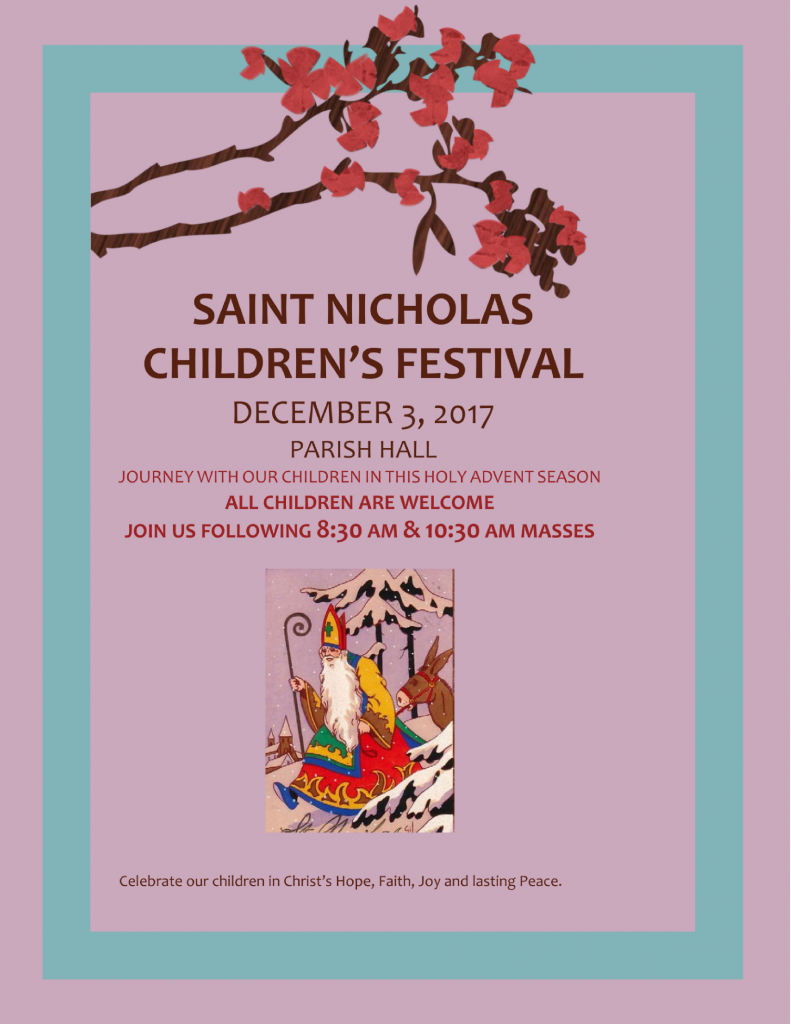 Come to the St. Nicholas Day Celebration
Join us at Saint Patrick Catholic Church for a St. Nicholas Day celebration on December 3, 2017, in the Church Hall immediately after 8:30 A.M. and 10:30 A.M. Mass.  All are welcome.  Bring a friend, a neighbor, your cousin— no RSVP necessary.
Learn more about St. Nicholas.