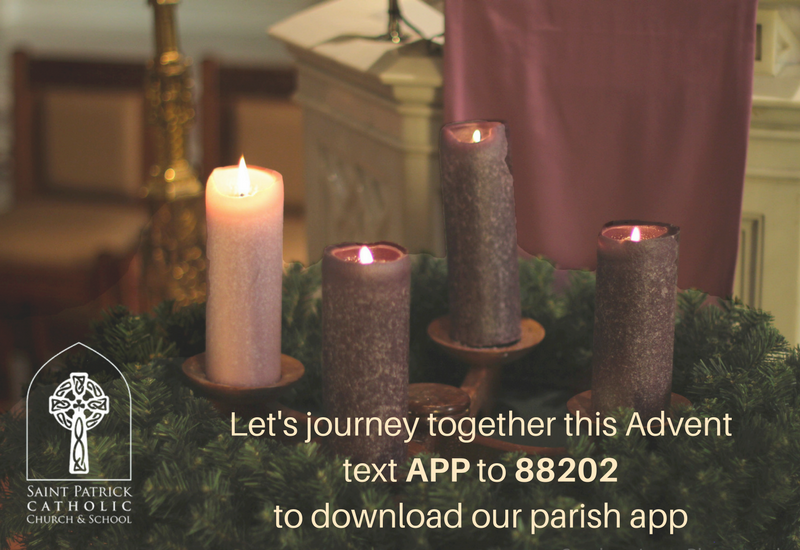 You might be wondering what do phone apps have to do with the litugiucal season of Advent? The answer is an app on your phone can make Advent more present in your life with reflections and prayers everyday.
Get the App
Many parishioners at Saint Patrick Catholic Church & School have downloaded myParish app to their phone.
Are you one of the many that have downloaded the app? If you have not, consider downloading myParish during this Advent season.  It is as simple as texting APP to 88202 on your iOs or Andriod phone.


Advent & the App
Beginn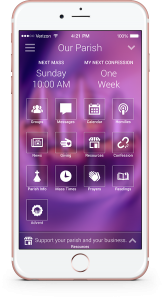 ing on the first week of Advent, myParish will feature a special Advent themed background
to celebrate the holy season plus a special Advent button featuring spiritual encouragement each day of this holy season.
Many parishioners experience Advent as only four days a year at Mass during the four Sundays of Advent.  These helpful reflections will help readers in reflecting on the Mass readings each day as we await Christ's coming.
Need more?
Additional resources will be available in the Gathering Space starting the weekend before Thanksgiving and throughout the Advent season.