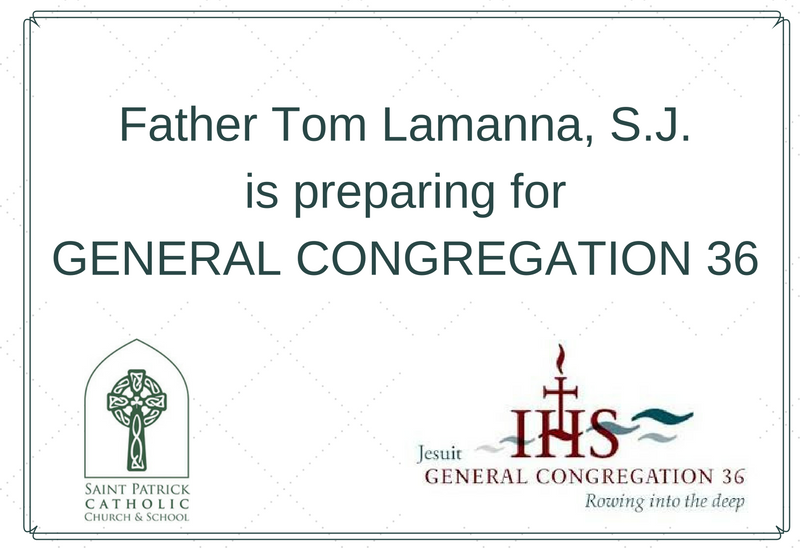 A Letter from Father Tom Lamanna, S.J.
I have been called to attend General Congregation 36 (GC36) in Rome, Italy, as the delegate of the Oregon Province along with our Provincial, Father Scott Santarosa, S.J. I was elected to this post in June 2015 by our provincial congregation, which was held in preparation for the General Congregation. There will be over 200 Jesuits attending GC 36. In the 475 years of the Jesuits, there have been only 36 General Congregations. 
Why is a General Congregation Called?
A General Congregation can be called for a number of reasons: the Superior General of the Jesuits worldwide has died; the Father General (as he is called) announces his retirement, as in the cases of GC 35 and GC 36; or a sitting Superior General decides to call a congregation during his generalate (time as general).
What are the Priorities of the GC 36?
The first priority of GC 36 will be to elect a new Superior General.  This process will take us about a week. After that, the Congregation will decide what other work it wants to do regarding spiritual, social and cultural matters of the world. There is no particular end date. Recent general congregations have lasted anywhere from one to three months, with one month being most common.
Welcome Father Harbaugh
I trust you all will thoroughly enjoy getting to know Father Jim Harbaugh, S.J., who will be filling in for me as Parish Priest at Saint Patrick Catholic Church until my return sometime in mid-November. He will preside at Masses the weekend of September 17 – 18, 2016— celebrating Catechetical Sunday and Blessing for Students as they begin the new school year.  He will join parishioners at the Annual Parish & School Picnic for a dedication of the statue of Saint Patrick in the meditative garden in the courtyard.