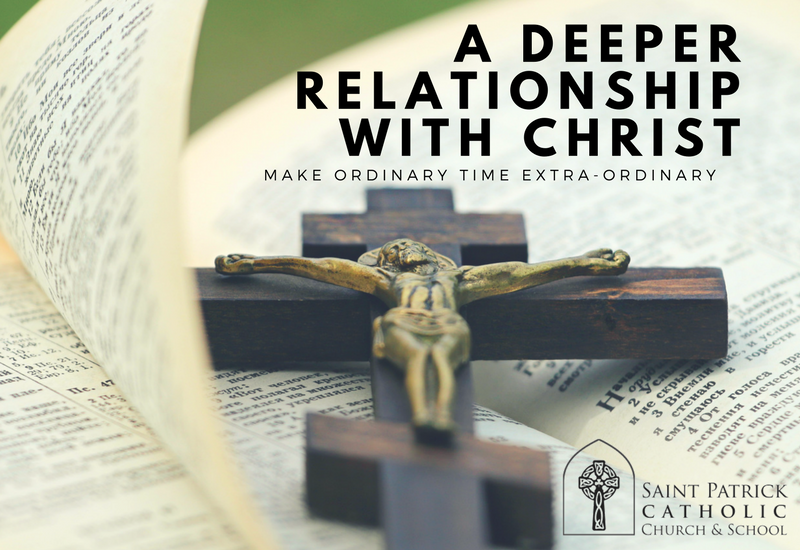 . . . a deeper relationship with Jesus Christ
Dear Friends,
This past Sunday, January 28, we entered the 4th week of Ordinary Time. But nothing about our relationship with Jesus is ordinary. Because of who He is, our relationship with Jesus, is nothing less than extra-ordinary. A deeper relationship with Jesus is what our parish mission statement invites each of us to . . . through Eucharist, Prayer and Education. But what do we mean by a deeper more extra-ordinary relationship with Jesus Christ?
Knowledge Versus Experience
One of Father Jerry Graham, S.J.'s recent homilies helped shed some light on that, as he told the story about the difference between knowing something as true versus experiencing something as real. We hear Gospel stories about Jesus being merciful, feeding the hungry, and turning the other cheek, but we often dismiss them as abstract examples of how we should live our lives, demonstrated by a person who lived 2000 years ago. While we believe they are true, we aren't always able to connect these events to our own lives, much less our personal relationship with Jesus.
Abstract Truths Become Real
Father Jerry then shifted to a story of an employer who hired several part-time employees to avoid the cost of providing medical benefits. In his mind he knew it was "true" that people needed medical benefits, but it wasn't until he hired his own daughter who soon after became sick and needed medical benefits, that this truth became "real" to him. What had been a generally accepted abstract truth to the man, became real and meaningful because he experienced it on a deeper and far more personal level. This is the kind of experiential relationship with Jesus that we, as a parish community, strive to provide opportunities for everyone to develop through Eucharist, Prayer, and Education.
Get to Know Him, not just know about Him
Whether Ordinary Time or the fast approaching season of Lent, (Ash Wednesday is February 14th) don't settle for abstract truthful notions about Jesus. Take advantage of the invitation through Eucharist, Prayer and Education, to really experience the personal love and peace of Jesus.
Saint Patrick and Saint Rita, pray for us!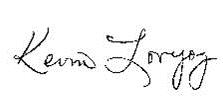 Kevin Lovejoy
Pastoral Coordinator