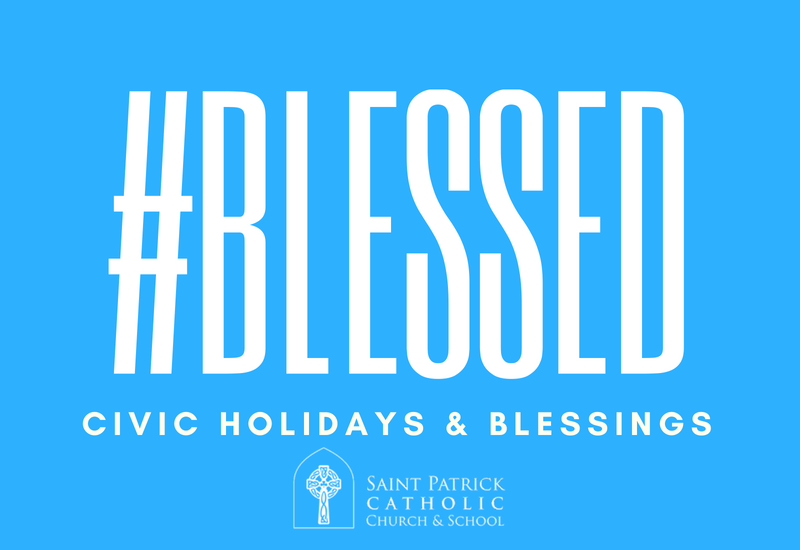 The church recognizes several civic occassions for the blessing of groups. Blessings provide an opportunity to see God's extraordinary presence and are times to gather, share in fellowship and give God thanks and praise.
Mother's Day
Mothers' Day, May 13, 2017 coincides with the Ascension of the Lord and is marked with the Blessing of Mothers at Saint Patrick Catholic Church. Mothers come in many different forms, so we bless all the women who model a mother's love.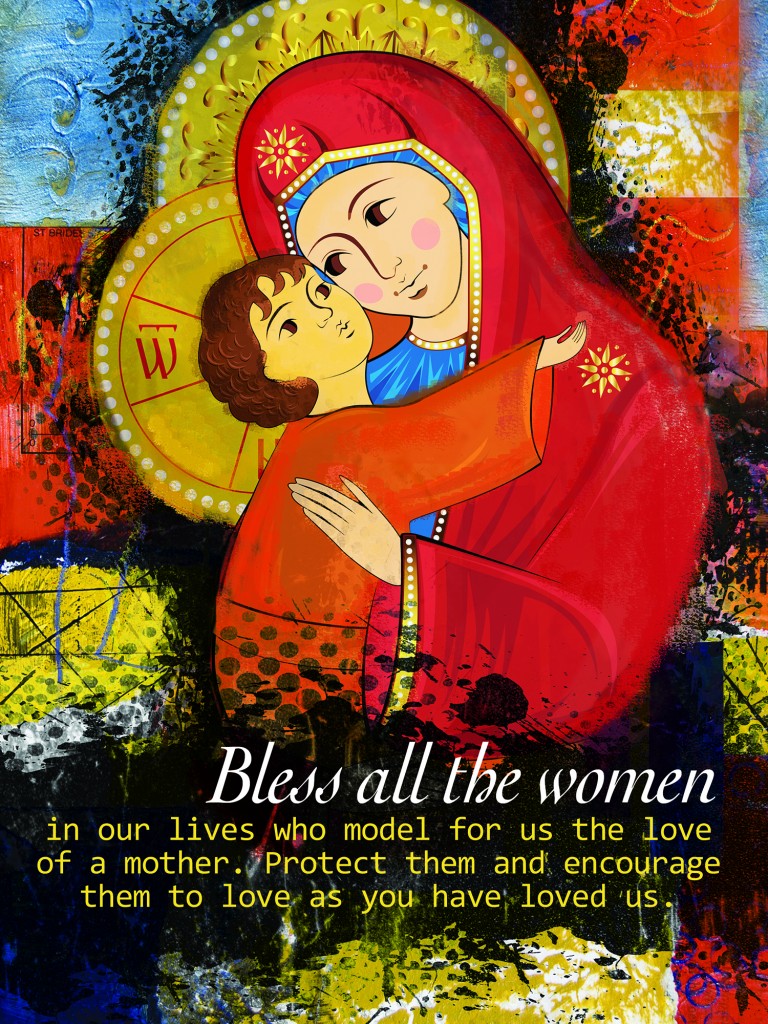 Graduate Sunday
The beginning of summer also marks the ending of the academic year and so it is appropriate offer a blessing at Mass for those who are graduating high school.  Saint Patrick Catholic Church is celebrating high school graduates with a blessing at all Masses the weekend of June 9 – 10, 2018.  Graduates are invited to submit their name for a bulletin announcement. Send an email to youth@saintpats.org.
Memorial Day
Once known as Decoration Day, Memorial Day, began as a way to mourn and commemorate soldiers who died in the American Civil War (1861 – 1865) and gradually grew to honor all who died in war. Let's pray together at a Memorial Mass at 9:00 A.M. on Memorial Day.
Father's Day
Fathers' Day, with its own proper blessing comes on June 17, 2018. In the Rite of Baptism for Children we pray "God, the Father and model of all fathers, help these fathers to give good example, so that their children will grow to be mature Christians in all the fullness of Jesus Christ," a point worth emphasizing on this day.
Let's Pray Together
Join us for Mass on these special occasions and everyday. All are welcome. Come as you are. Bring a friend.