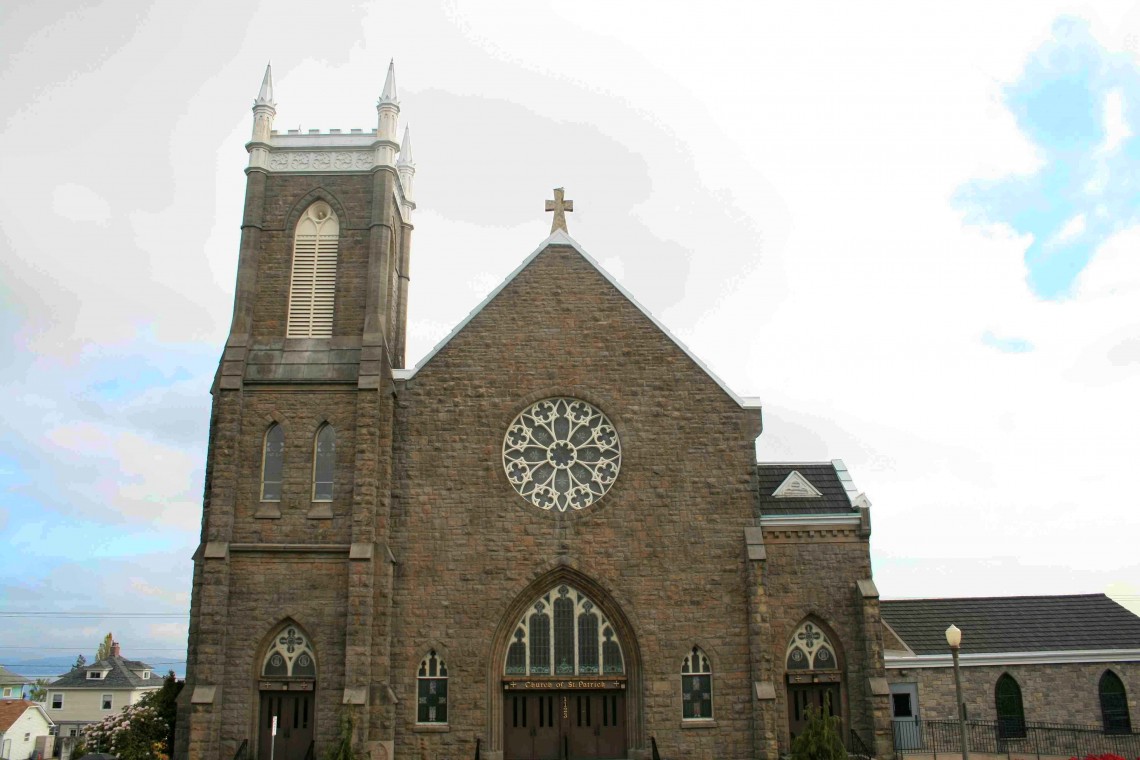 The staff at Saint Patrick Catholic Church continue to prepare for transition—as Father Seamus retires and a new Sacramental Priest is welcomed.
We had hoped to have a letter from Archbishop Sartain regarding Father Seamus' replacement.  Unfortunately, that announcement has been delayed.  We hope to share Archbishop Sartain's letter the weekend of May 16 – 17, 2015.
A summary of happenings:
A Parish Transition Planning Team of 8-10 members has been assembled for purposes of: (1) celebrating and bidding fond farewell to Father Seamus after 20 years at St. Pats; (2) extending a hearty welcome and orientation to the new Sacramental Priest; and (3) ensuring we effectively communicate and involve you– our parishioners in the process.
Pat Buckley from the Vicar of Clergy Office will facilitate the first Parish Transition meeting on Tuesday, May 12, 2015
Mark your calendars for Father Seamus' farewell party, Saturday, June 20, 2015
Father is enjoying his vacation in Ireland. He played a round of golf with his brother and shares his well wishes for all.
Father will return on June 4, 2015 and will celebrate Masses through his last day at St Pats on June 30, 2015.
We want to hear from you as you process Father's retirement. Changes like this can be hard, especially when the pastor has been with the parish for a long time like Father Seamus– 20 plus years of fond memories. If you have concerns, suggestions or want to help the parish through this transition period, please share with the parish staff. In addition, if you have questions, please ask a parish staff person.  They  have the most reliable and up to date information to share with you. Keep praying for Father Seamus and for the parish and for each other.