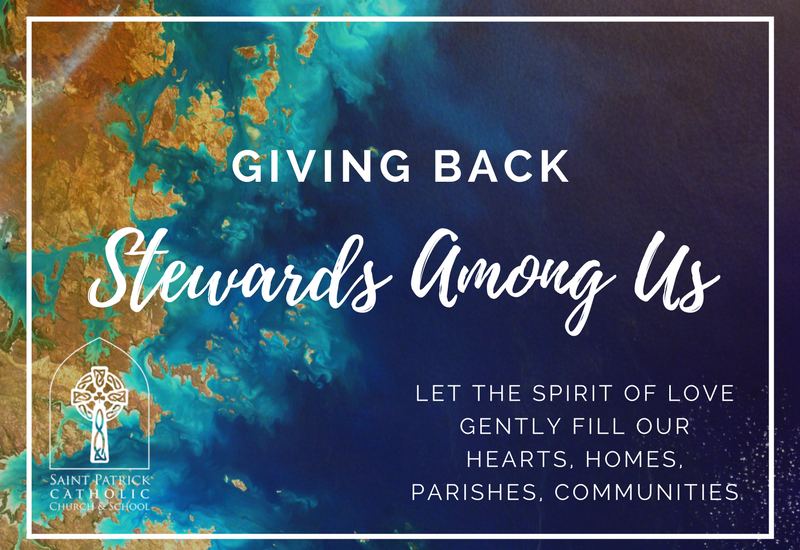 How are you living out your call to be an everyday saint this Advent season by giving back to our parish and our community?
Saint Patrick Catholic Church & School is filled with everyday saints who share their time, talent and treasure— by serving God and others throughout the year and especially during Advent, a season of giving to others out of the kindness of our hearts.
Meet a few of the many stewards among us!
Yelena VerValin & Isabelle Cook
Terry Manley
Michelle Menegon
Julia Looper
Service to others is as much a part of life as breathing. In serving others, we give because we're human. It is part of our human nature to give. By giving to others to are giving to Jesus; remembering Jesus and why He came. He gave us everything. By giving, serving and loving others, we are giving to God.
Do You Know a Steward Among Us?
Do you know someone who is doing great things for others and living the stewardship way of life? Help us profile the extraordinary everyday stewards among us.
Stewardship lifts up our parish and our communities and we want to give thanks for the gifts of people living the stewardship way of life. Send us an email and let us know about the stewards among us.
In the meantime, search Stewards Among Us on our website using the search feature at the top right hand corner for more inpirational stories of everyday saints among us!