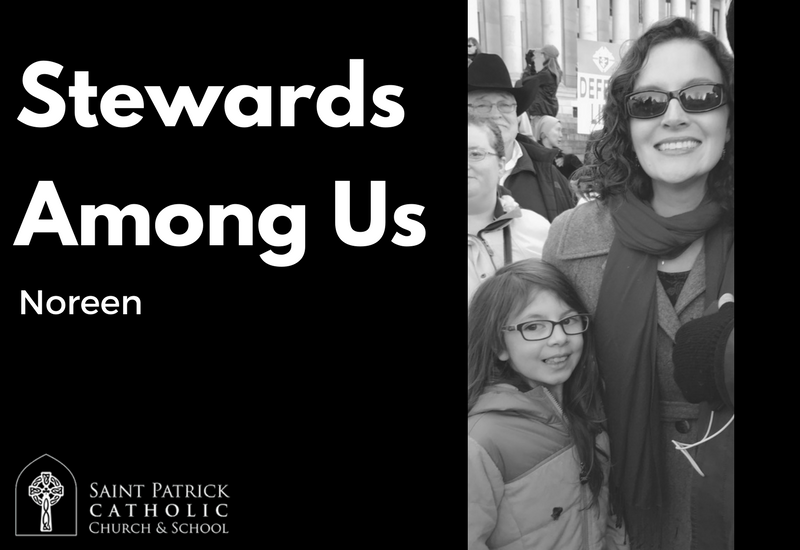 On January 23, 2017 about 6,000 people attended the 39th annual
Washington State March for Life
on the steps of the Washington State Capitol in Olympia according to event organizers, following a Mass for Life at the Marcus Pavillion at St. Martin's University in Lacey.
Stewards Among Us
Noreen McEntee and her daughter, joined together with others in recognition of the inherent dignity of every person in every circumstance and at every stage of life—from conception to death. Noreen is a steward among us.
Marching for Life
Noreen McEntee has been marching for life her entire life— every year since she was a year old, except for the one year she was in the hospital giving birth. In 1978, her mother, Kathy McEntee began Washington State March for Life. Kathy brought her six children to the March for Life every year.
Carrying on the Work
Kathy died in 2008, followed by her husband Richard in 2010. Both were founding members of the Washington State March for Life. Now Noreen and her family carry on her parents' legacy. Noreen promised her mother that she would continue the important work that she and her father started in the early 1970s.
Praying for Life
This year, Father Kyle Manglona, Parochial Vicar at St. Charles Borromeo Parish led the prayer at the Washington State March for Life that Noreen organizes. Noreen and her family are parishioners at St. Charles Borromeo Parish. It was her parents home parish for over 40 years.
Do You Know a Steward Among Us?
Do you know someone who is doing great things for others and living the stewardship way of life. Help us profile the everyday stewards among us. Stewardship lifts up our communities and we want to give thanks for the gifts of such good people. Send us an email and let us know about the stewards among us.