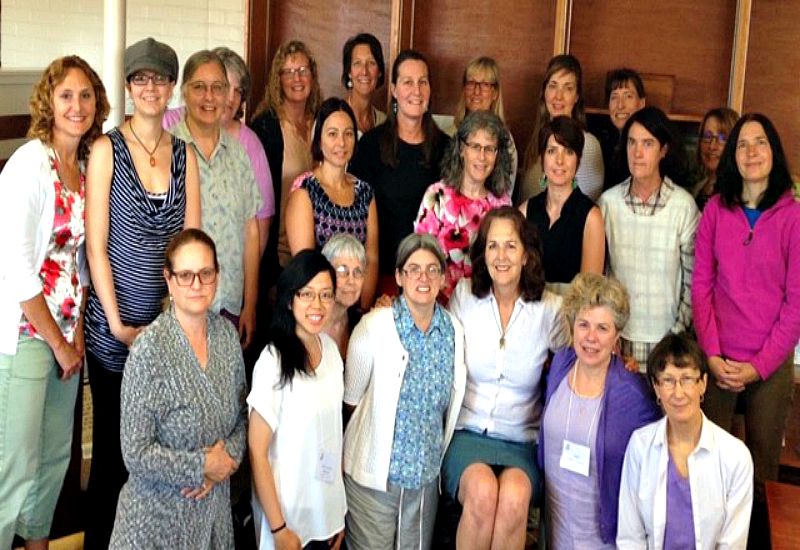 This summer catechists around the country are busy with formation events, building atria by discussion and materials making. This month, for 8 full days, a group of catechists gathered at Saint Patrick Catholic Church for Level II, Part II formation in the Catechesis of the Good Shepherd with world renown formation leader Rebekah Rojcewicz.
Catechists hailed from as nearby as Saint Patrick Catholic Church  to as far away as Vancouver, BC and everything in between —from area parishes— St. Leo Church, St. Anthony Catholic Parish, Saint Michael Parish, Holy Family Parish, St. Patrick's-Seattle to the Catholic Community at Stanford in California.
"If we want to help the child grow near to God, we should, with patience and courage…seek to go always closer to the vital nucleus of things. This requires study and prayer. The child himself will be our teacher if we know how to observe him." Sofia Cavalletti
Nine catechist received certificates for completion of Level II formation.   Lynne Shioyama was recognized as a Level I Formation Leader and Joann Terranova who was recognized as a Level I Formation Leader a few years ago was recognized as a Level II Formation Leader.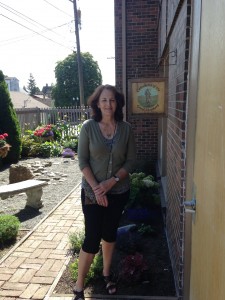 Kathy Johns and Amy Waller, atrium leaders at St. Pat's, were the hospitality hosts, together with Claudia Petursson, from Holy Family Parish.  In kind donations from many St. Pat's families, provided daily breakfast to jump start the day and snack food to keep the catechists going in the afternoon.
Wynter and Jamie Dait, parishioners provided a home for two of the participants and Sandra Kuharic, catechist and parishioner provided transportation and lent the use of a car to two of the participants who arrived by plane and train.
The Sheepfold provides an opportunity for a faith community to have ongoing, affordable and sustainable training for Catechesis of the Good Shepherd Formation.
CGS equips men and woman to serve in an atrium— a sacred space where children and adults together enjoy the love of God and deepen their faith by listening to God together.
In summary here is CGS formation by the numbers— 8 days of formation + 9 catechists completed certification in Level II formation + 2 formation leaders recognized + 7 parishes represented + 2 catechists received presentations through the audit program, 2 local formation leaders received mentoring + 8 staff members were present, 10 children received childcare while their parent or grandparent attended training = the opportunity for the mystery of God to meet the mystery of the child in a sacred space called the atrium where the catechist and the child learn from each other as they listen to the Word of God together!
Are you called to serve as an assistant?  Interested catechesis for your child age 3 or older?  Come see an atrium!  Kim Ward, Pastoral Assistant for Faith Formation at St. Pat's will show you the beautiful space where the mystery of God meets the mystery of the child and share about CGS at St. Pat's.