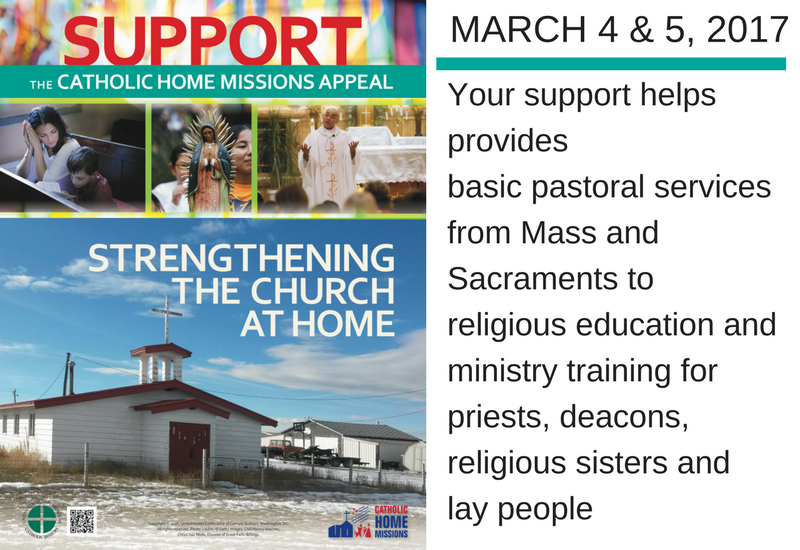 Update
Dear Father, Pastoral Coordinator, Parishioners,
The 2017 Catholic Home Missions Collection has concluded and I'm pleased to report that our Archdiocese raised a total of $218,017.34. This generous gift has been forwarded to the Office of National Collections.
Thank you for your parish's contribution to help strengthen the Church at home! Your generosity will provide catechesis, seminarian education, lay ministry training and other programs in needy Dioceses across the United States.
Thank you for your successful efforts in supporting this important collection.
Sincerely,
Steve Homiack
Director of Parish Stewardship
Archdiocese of Seattle
---
The Catholic Home Missions Appeal (CHMA) is the weekend of March 4 – 5, 2017 at Saint Patrick Catholic Church.
Helping Form Stronger Faith Communities
Many dioceses in the United States do not have enough priests and trained lay ministers to serve their parishes. These dioceses are known as home missions.
There are over 80 home mission dioceses in the United States. These dioceses are unable to fund essential pastoral work, such as religious education, seminarian formation, and lay ministry training, without assistance. Because of this, they struggle to serve the unique needs of their communities.   The blessing of seminarians places a financial burden on these dioceses, because educating each seminarian costs $35-40,000 per year.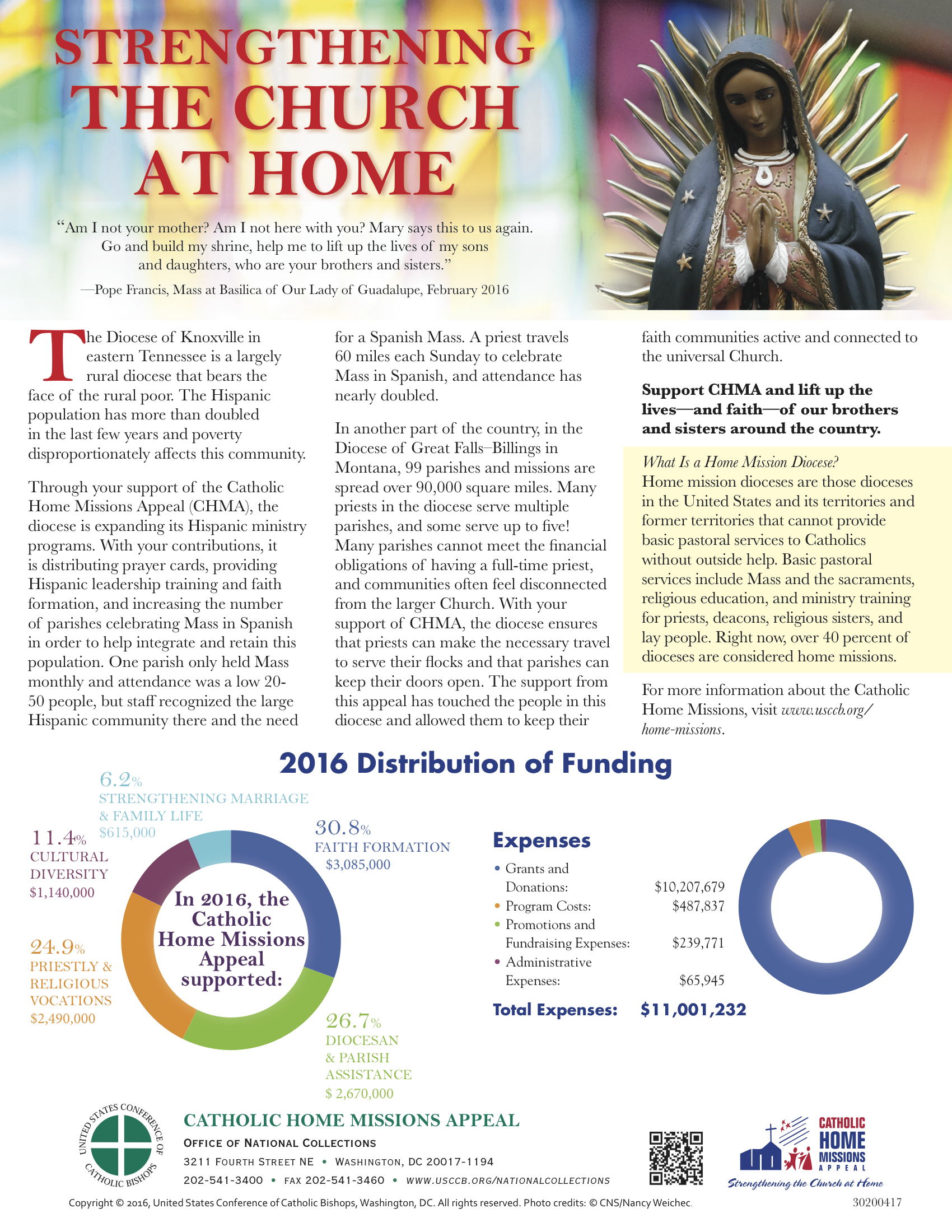 Support the Spread of the Gospel
The Catholic Home Missions Appeal helps meet the faith needs of Catholics in the missions. It supports the education of priests, deacons, religious sisters and lay people, so the Eucharist and the word of God can nourish Catholics. It supports religious education, so Catholics can expand their knowledge of the faith and hand it down to the next generation. It helps small parishes stay alive.Through your support, the Catholic Home Missions Appeal helps to ease the struggle of these dioceses and to form vibrant faith communities.
Your contributions will help strengthen the Church at home and will help ensure that the Gospel is spread across the United States.
Learn More
Learn more about home missions funding and who the appeal helps then support Catholic Home Missions by making your donation today!