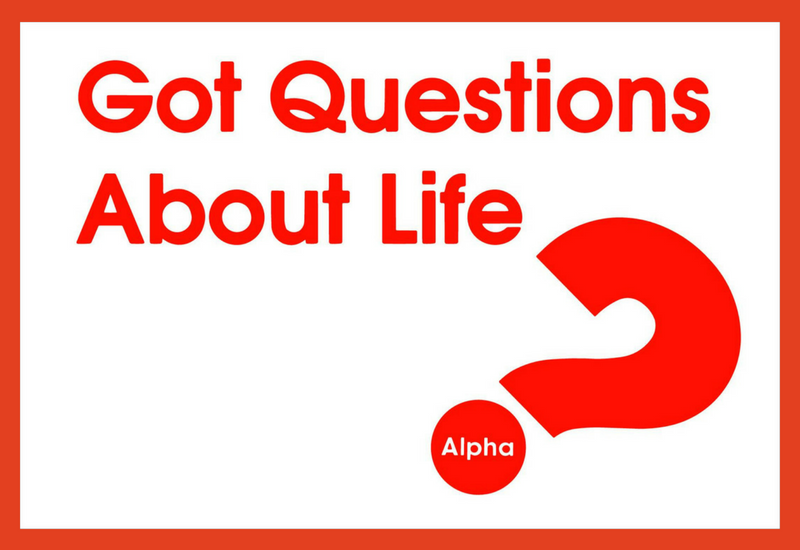 Already know about ALPHA online and just want to get registered?  Click the button below.  
If you want to learn more about ALPHA please scroll down— you're going to love what you read!
Alpha runs online.  The next program starts on Tuesday, February 9, 2021.

What is Alpha?
Alpha is a FREE series of interactive sessions that freely explore the basics of the Christian faith.
Who is Alpha for?
Alpha is for anyone curious. The talks are designed to encourage debate and explore the basics of the Christian faith in a friendly, honest, and informal environment. You are free to discuss as much or as little as you want.
How does it work?
 Talk
The talks are designed to engage and inspire conversation. They explore the big issues around faith and unpack the basics of Christianity, addressing questions such as Who is Jesus?
 Discussion
Probably the most important part of any Alpha is the opportunity to share thoughts and ideas on the topic, and simply discuss it in a small group. There is no obligation to say anything. And there is nothing you can't say. It's an opportunity to hear from others and contribute your own perspective in an honest, friendly, and open environment.
Why Alpha?
Alpha reaches people with the unchanging message of Jesus Christ. As lives are changed, we see God at work right now, calling us to share the Good News with others.  Listen to testimonials from people you might know who have experienced Alpha and how it is working in their everyday life.
What do the talks in Alpha cover?
Alpha guests explore Christianity in a relaxed, welcoming, and engaging atmosphere— online via Zoom!  It couldn't get easier than that! Each session explores a particular question:
Week 1: Is There More to Life Than This?
Week 2: Who is Jesus?
Week 3: Why Did Jesus Die?
Week 4: How Can I Have Faith?
Week 5: Why and How Do I Pray?
Week 6: Why and How Should I Read the Bible?
Week 7: How Does God Guide Us?
Week 8: How Can I Resist Evil?
Week 9: Why and How Should I Tell Others?
Week 10: Does God Heal Today?
Week 11: What About The Church?
How do I sign up?
Click the register button below to sign up.  After you sign up you will receive a zoom link and password to join us for Alpha online!