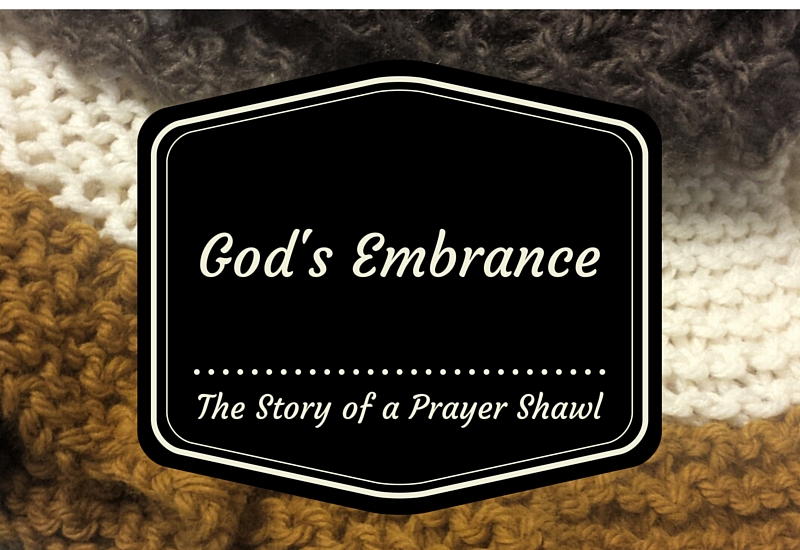 Meet Miranda. She is a 12 year old girl in the 7th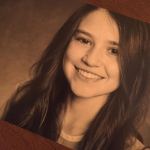 grade girl living in California with her family.  She was diagnosed with Crohn's disease earlier this year.  Her aunt, Kim Ward, parishioner and Pastoral Assistant for Faith Formation at Saint Patrick Catholic Church requested a prayer shawl for Miranda when she was diagnosed.  Miranda's diagnoses took several months for doctors to determine and during the period of searching for answers she was hospitalized several times.
Prayer Shawl Brings Comfort
The prayer shawl was given to Miranda and she loved the prayer shawl from the moment she touched it— bringing it to the hospital with her for her first infusion treatment. The prayer shawl brought her comfort during a difficult time.
What is especially m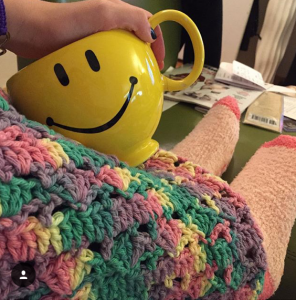 oving is that Miranda is Jewish.  Although she is of a different faith tradition, she openly accepted the prayers and love of the Catholic faith
community at St. Patrick through the Prayer Shawl Ministry.
The gift of a warm embrace from God meant so much to her family too. They are grateful for the mantle of love and protection Miranda has received to help her through her treatments.
A Little Gesture of Love
The seemingly small guesture— the gift of a prayer shawl often has a big impact on the recipient, the gifter and the creator of the prayer shawl.  Pope Francis encourages all of us to lift up family with little gestures of love— like a prayer shawl.
Share God's Embrace
Would  you like to be a shawler and help share the gift of God's through a mantle of warmth by knitting prayer shawls?
The ministry is open to everyone—even if you can't attend the meetings, shawls can be created at home and given to an usher at Mass or dropped off at the Parish Center during business hours, Monday – Friday, 8 A.M. – 3 P.M.
The Prayer Shawl Ministry meets in the Parish Center on the first Tuesday of the month at 10 A.M, the third Tuesday of the month at 1 P.M. and the 4th Monday of the month at 7 P.M.
Gift Power of a Prayer Shawl
Do you know of someone who is in need of a prayer shawl?  Email the parish office or call 253-383-2783 for more information on how to gift a prayer shawl to someone in need or in celebration.
Share Your Prayer Shawl Story
Do you have a story to share about the power of a prayer shawl?  Send an email to the Prayer Shawl Ministry and tell us.