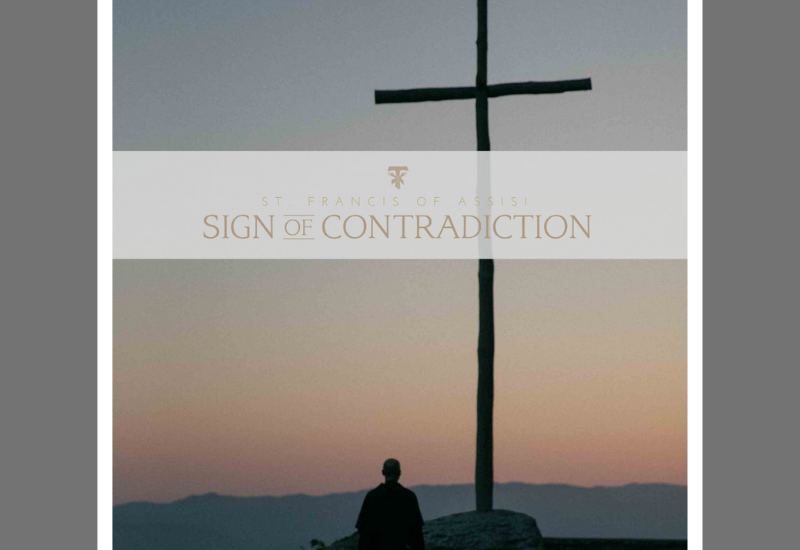 Update 1/7/19
Thank you so much for sharing your Epiphany with us! It was so fun to be with new and old friends at the Saint Francis: Sign of Contridiction at the nearly sold out showing.
We hope you were able to get the sheet of follow-up questions to use as a discussion starter to keep the Spirit alive.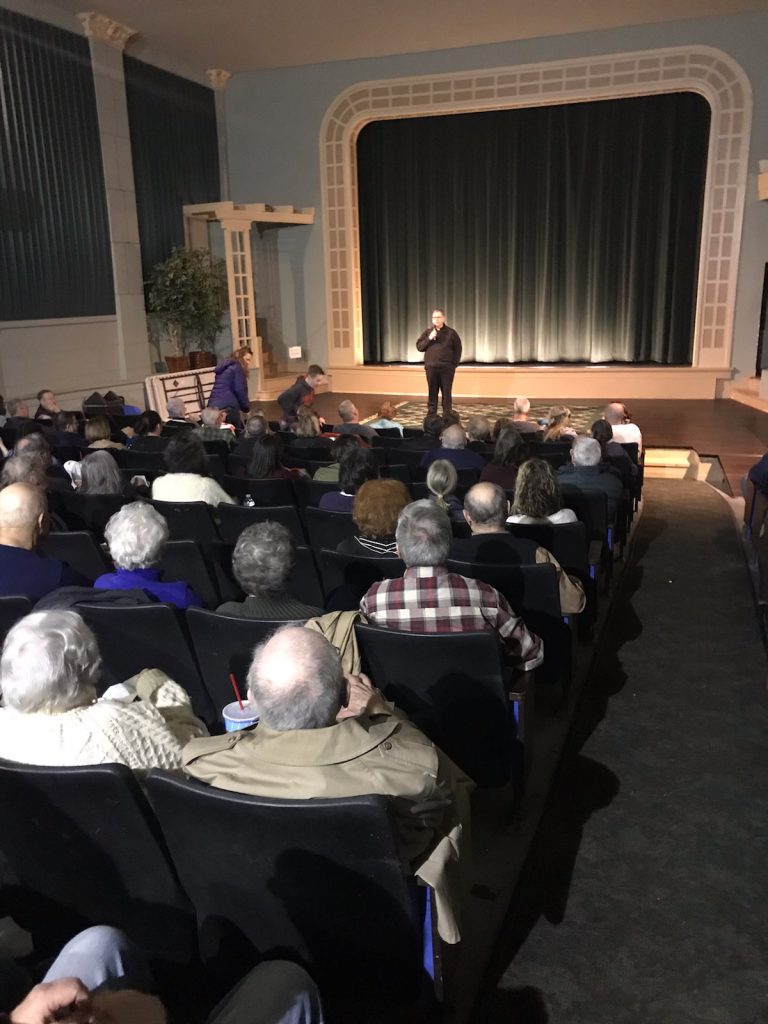 Update 1/2/19
The Blue Mouse Theatre will open as early as 11:30 A.M. for our screening of Sign of Contradiction – The Story of St. Francis of Assisi on Sunday, January 6th. Come early to stock up on snacks and drinks and grab a seat before the movie begins promptly at 12:20 PM— don't count on the trailers to buy you a few extra minutes.
Tickets are still available online and in the Parish Office at Saint Patrick Catholic Church. Office hours are Monday – Friday, 8:00 A.M. – 3:00 P.M. If you plan in attending— please purchase your tickets in advance. Tickets may not be available at the door for this special screening if it is sold out!
St. Francis is one of the most loved saints in all the world, but do we really know him? Cities, schools, hospitals, and churches around the globe are dedicated to him, but why? He can be found in gardens across the country, but he must be more than just a birdbath.
Who is St. Francis?
Francis is known as a lover of peace and of nature, and this is true. But he also went against all social norms. All that the world said would lead to happiness, he abandoned for something else, something more. To the world, he first appeared a fool. He was an outsider, hated and ridiculed by even the people who were supposed to love him the most. Yet, thousands followed him. Why?
Francis was a sinner and a saint who was on a lifelong journey animated by grace. He was a real person with real struggles, temptations, and doubts. He was a disciple, perhaps, the greatest disciple.
He is a Sign of Contradiction
When all the world saw him as a fool, he stood as a sign of contradiction.
This film is about presenting a real person, not just some characterization of an animal loving Saint from a distant time. Francis is a person who, like us, searched for purpose and meaning and was often times left empty. It wasn't until he encountered Christ that darkness and confusion were replaced with light and peace.
Our goal is for those who watch the film to be inspired by the life of St. Francis and desire to live for God as he did, as a Sign of Contradiction. Ultimately, this film is about conversion, his and ours!
Join us for the movie screening of St. Francis of Assisi: Sign of Contradiction on January 6, 2019 at 12:20 P.M. at the Blue Mouse Theatre in Tacoma's Proctor Business District.
Tickets are on sale now. Order your tickets online. If you are paying by cash or check, tickets are available in the office at the Parish Center at Saint Patrick Catholic Church, 1001 North J Street in Tacoma. Office hours are Monday through Friday, 8:00 A.M. – 3:00 P.M.
View Movie Trailer

This movie screening is sponsored by the Faith Formation Commission of the Tacoma Parishes of St. Patrick, St. Rita and Holy Cross. 
Kim Ward, Pastoral Associate for Faith Formation
253-383-2783