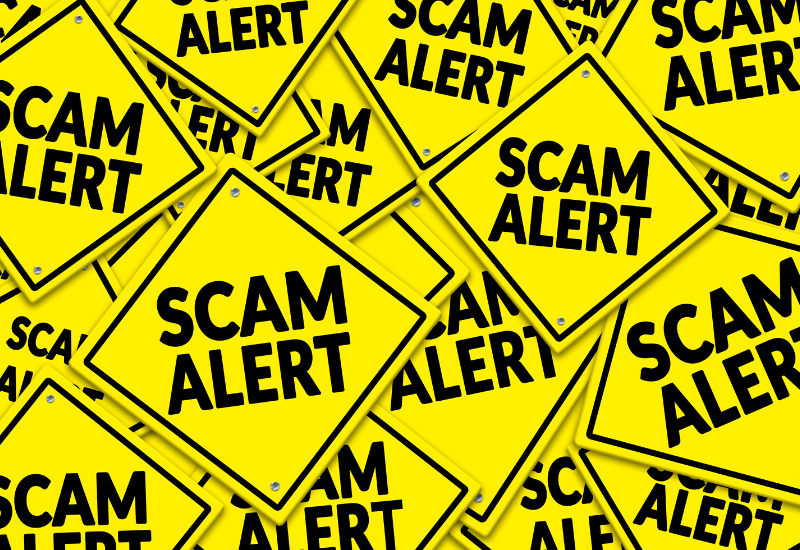 We're seeing a new spin on gift card scams. This time, scammers are pretending to be our pastor, Fr. David Mulholland and our teachers at St. Patrick Catholic School. They're asking for gift card contributions to a worthy cause. Appeals are often made by email, but we've heard people are also getting texts and phone calls.
What Does an Email Scam Look Like?
The bogus emails often include the pastor's name or the teachers name and a legitimate-looking email address. But a closer look should raise some red flags. For example, the email address isn't the one normally used by the pastor or the parish, and the service provider is different, too. The message may begin with a simple "Hi," but doesn't include a recipients' name. There also may be spelling errors, including the pastor or teachers name.
How Does the Scam Work?
The imposter asks you to buy a popular gift card — frequently, iTunes, Google Play, or Amazon — and then asks for the gift card number and PIN on the back of the card. Those numbers let the scammer immediately get the money you loaded onto the card. And once that's done, the scammer and your money are gone, usually without a trace.
What Should I Do If I've Been Scammed
If you or someone you know paid a scammer with a gift card, report it as soon as possible. Call the company and tell them the gift card was used in a scam. Click here for contact information on some of the gift card companies that scammers use most often. Then, tell the Federal Trade Commission about it. Your reports may help law enforcement agencies launch investigations that could stop imposters and other fraudsters in their tracks.
Tips on Recognizing a Scam
Here are a few tips on how to protect yourself from these types of scams:
Never give out or confirm personal information over the phone, via email or on a website until you've checked it out whoever is asking you for it.
Do not trust a name, phone number, or email address just because it seems to be familiar. Con artists use official-sounding titles and may fake caller ID or email address to gain your trust.
If the email or phone call or text message seems fishy it probably is. Contact the church or the school directly to verify their request. Email us at

[email protected]

 or call 253-383-2783.
Never click on any attachment from in a suspicious sounding email or emails from people you are not familiar with.
Official projects and fundraisersare accompanied by fliers, phone calls, announcements, etc. Random e-mails asking for money in ANY form is usually a scam.