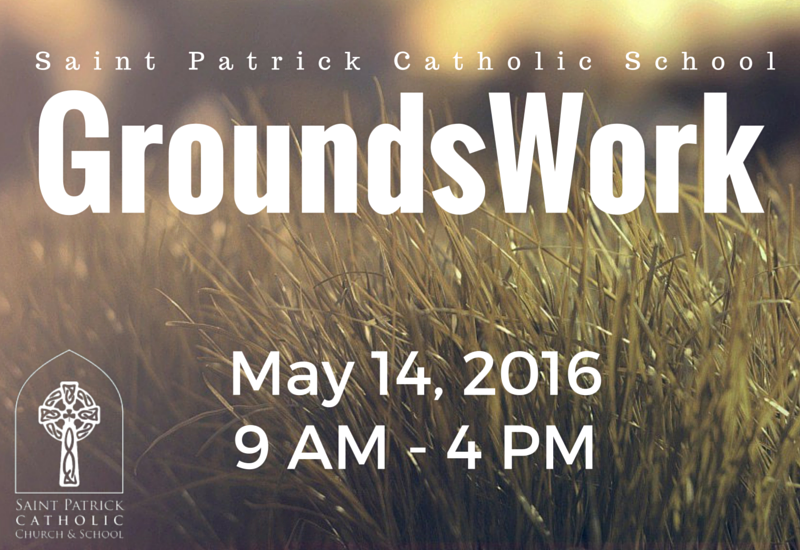 Learn from the Father.  Be a vine dresser.  A grounds work party to conquer the weeds and do some pruning and trimming is scheduled for 9 A. M. – 4 P.M. on May 14, 2016, at Saint Patrick Catholic School.
Double Commitment Hours
There's plenty of work on the campus— weeding and trimming.  This is the final grounds work session before the school year ends. As usual, double commitment hours apply— a valuable offer for families needing to fulfill their commitment hours.
Work Gloves and Gas Powered Tools
Roll up your sleeves and bring your gloves.  If you have gas powered trimmers, blowers, etc., bring them too along with a friend or a few!
Beautiful for REACH
Many Thanks to Bill Foley and David Britton for their help pressure washing at the April 9, 2o16 Campus Beautification. The school looked great just in time for REACH Auction.
Summer Projects
A few special projects are planned for the summer.  One of the projects involves decorative painting on the asphalt playground. If you feel called to help with special projects this summer, please email Rob Silva with your schedule of availability.