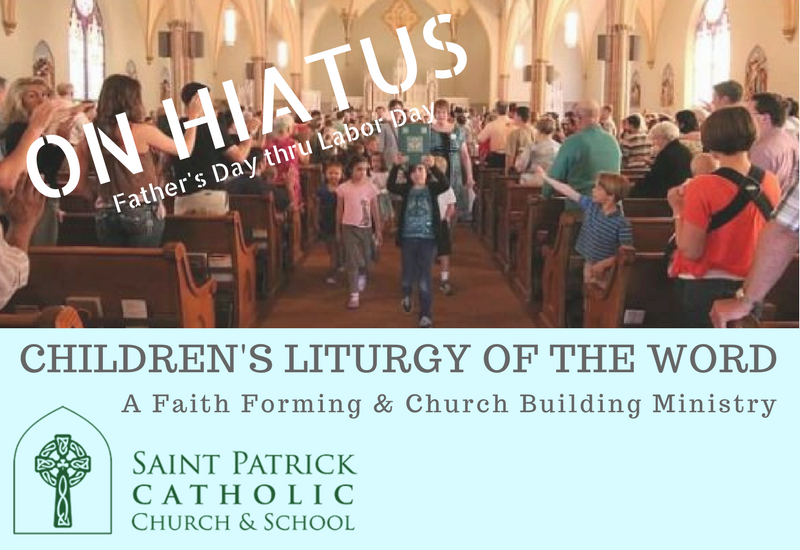 The ministry of Children's Liturgy of the Word (CLOW) is an important one to our parish. It speaks of our commitment to reaching out and providing an accessible understanding of the weekly Mass to the youngest members of our community. But it cannot happen without the help of many volunteers.
CLOW Is On Summer Hiatus
Children's Liturgy of the Word will be on a summer hiatus from Father's Day weekend through Labor Day weekend. Due to the summer schedule of volunteers, there are not enough leaders to cover Masses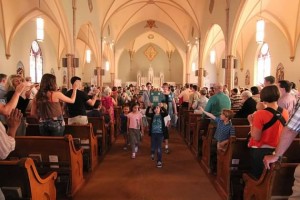 during the months of July and August.
Share and Reflect on the Gospel with Children
We invite you to be a part of the team when we restart in September. Note, that we are not looking for teachers. The weekly CLOW leaders do not teach. They share the Sunday scripture with the children and invite reflection and conversation.
Will You Be a CLOW Leader?
We hope you will consider being part of the team! If you feel called to help keep Children's Liturgy a strong and vibrant opportunity for the young people of Saint Patrick Catholic Church, send us an email.