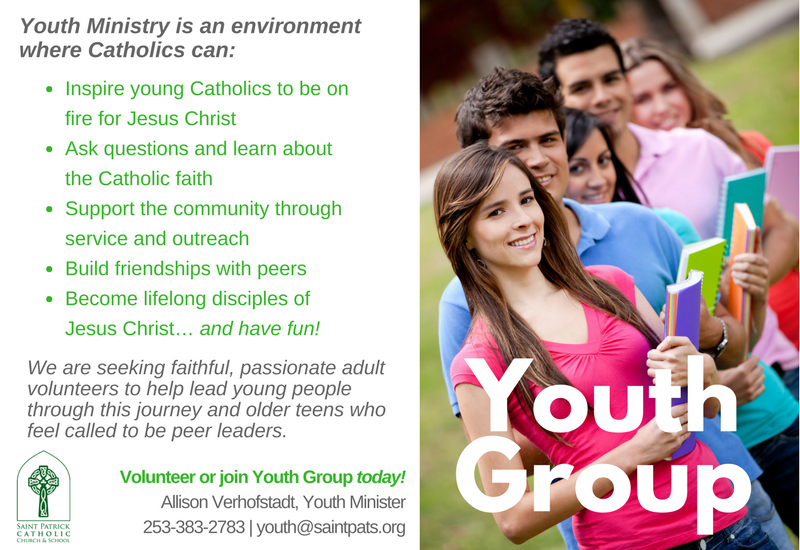 Purpose Statement
Our ministry's purpose is to engage young people in the vibrant life of the Catholic Faith and to form lifelong disciples of Christ and His Church.
Opportunity to Build Community
Youth Group is a ministry for students in grades 6-12. It provides the opportunity for youth to come together and discuss their faith, as well as to serve their community in powerful ways. Our youth group will also raise up peer leaders who will be older high school students that are ready to take on a leadership role in youth ministry.
Explore Faith Together
Youth explore their faith through games, discussion, small groups snd videos. Students socialize, share in a meal or snacks while learning about the faith and praying as a community. Every session ends with Adoration in the Chapel.
Throughout the year, the Youth Ministry hosts several retreats focusing on strengthening relationships with Christ, His Church, and with each other. Service projects are also a large part of youth group and taking our faith to the streets to spread the gospel message, leading by example.
Graduate Blessing
Every year Saint Patrick Catholic Church offers Graduate Blessing.
Students are invited to complete a Graduate Bio Form for inclusion in a special edition of the Church Bulletin.   All graduates are invited to receive a blessing at a designated Mass.  Students are requested to RSVP if they would like to receive a blessing at Mass, so that we can plan accordingly.
Stay tuned for more information.
Summer Mission Opportunities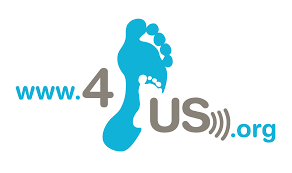 The 300/4US
Each summer youth and families from the St. Pat's community, and all over Washington, come together with 4US to have fun and raise money for UltraSound machines for Crisis Pregnancy Centers all over the country.
The300 camp out in August to support the Rally Round 4 UltraSound events serving together with faith, fun and fellowship, working hard to tangibly impact eternity.
Thursday:  Set up canopies, fitness event courses, concessions and concert stage. Enjoy a feast and with fellowship.
Friday: Learn to be life champions during day and at night, serve thousands of people at theBEAT and the 5K Lumaglow Fun Run.
Saturday: Host events, culminating in a world record breaking event. Pack up. Go home.
The300 will each raise $300 in 300 days to underwrite the Rally Round 4 UltraSound events.
100% of funds raised at the Rally Round 4 UltraSound events will provide ultrasound machines and training to centers that provide free services to pregnant women.
WHY?  Because upon seeing her baby on an ultrasound, 96% of women choose life.

Ignite Your Torch
Ignite Your Torch is a Catholic youth conference for high school students.
I truly feel on fire and am ready to spread the good news that is the Catholic ChurchParticipant
Ignite Your Torch joyfully embraces all the teachings of the Catholic Church. Through gifted speakers, amazing workshops and engaging small group discussions these teachings go from the head to the heart in a way that transforms lives.
One of the unique hallmarks of the Ignite Your Torch Conference is its pro-life emphasis. More so than ever, the Church's teaching's on marital love and the sanctity of all human life is being challenged by the culture of death. For this reason, Ignite Your Torch seeks to empower and equip our teens to build up the culture of life in practical ways using the beautiful and morally solid teachings of the Catholic Church.
I want to be part of Youth Ministry!
Allison Verhofstadt, Youth Minister
253-383-2783