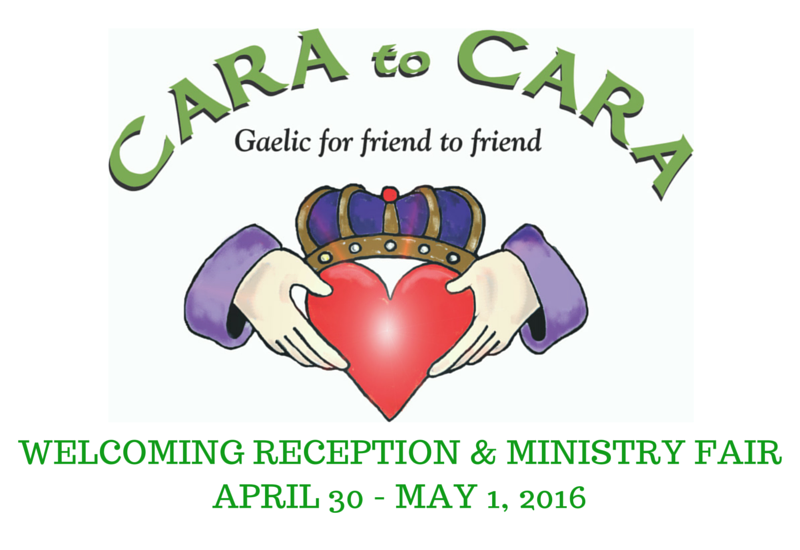 In our continued mission to welcome new parishioners at Saint Patrick Catholic Church, the Cara to Cara Ministry is hosting a Welcoming Reception & Ministry Fair, the weekend of April 30, 2016 and May 1, 2016 in the Church Hall immediately after each Mass.
All Are Welcome
All parishioners— whether you joined yesterday or have been a parishioner for years, are invited to the Welcoming Reception.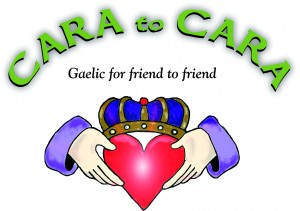 A wine and cheese social will follow immediately after Saturday night Vigil Mass on April 30.  A scrumptious breakfast with fresh fruit and pastries will begin after the 8:30 A.M. and the 10:30 A.M. Mass on Sunday, May 1.
Ministry Fair
Ministry leaders will be on hand to share information about the many ministries— more than 50 ministries which are active in parish and community life at Saint Patrick Catholic Church— within our boundaries and as far as Africa! The Ministry Fair will help you discern which ministry you are called to serve.
Supports for Archdiocesan Ministries
Perfectly paired— it is also Annual Catholic Appeal (ACA) witness speaker weekend at Saint Patrick Catholic Church.  Garry Fitzgerald, parishioner and Health Ministry Leader will share his personal story and tell why us why he supports the ACA, which kicks off mid-April 2016 with a letter from Archbishop Sartain.   This is a time when we discern our support for the Annual Catholic Appeal knowing that parishes are direct recipients of the ministries and services supported by ACA.
Archdiocesean Ministries and Services Provide Support To Parish Level Ministries
The Annual Appeal is an archdiocesean campaign that reminds Catholics that we are part of the larger Church and not just the local parish. By all parishes working together to provide supports to over 60 ministries and services throughout Western Washington, we are accomplishing what we cannot do alone.
There are 175 parishes and missions in the Archdiocese, serving 579,500 Catholics. Some of the ministries supported by the Annual Catholic Appeal include:
Catholic Faith Formation
Multicultural Ministries
Catholic Youth Organization
Catholic Schools
Youth and Young Adult Evangelization
Sisters' Retirement
Catholic Community Services
Tribunal
Retired Priests' Medical Care & Priests' Pension
Seminarian Formation
Diaconate & Religious Life
Lay Ecclesial Ministry
Many of the ministries at the ministry fair mirror those of the larger Church, but on a parish level. The Catholic Faith Formation ministry provides archdiocesan support to parishes.  Parishes like Saint Patrick Catholic Church are able to provide parish level faith formation programs such as RCIA, RCIC, Family Based Catechesis and Catechesis of the Good Shepherd as a result of that support.  Another example is that Youth and Young Adult Evangelization Ministry on the archdiocesean level supports Youth Ministry on the parish level.
You are Invited
Join us at the Welcoming Reception and Ministry Fair and ponder your gift to the Annual Catholic Appeal while you browse the many parish ministries support by Appeal through ministries and services provided by the Seattle Archdiocese.
Check out the fun and fellowship at the first Welcoming Reception and Ministry Fair in September 2016.