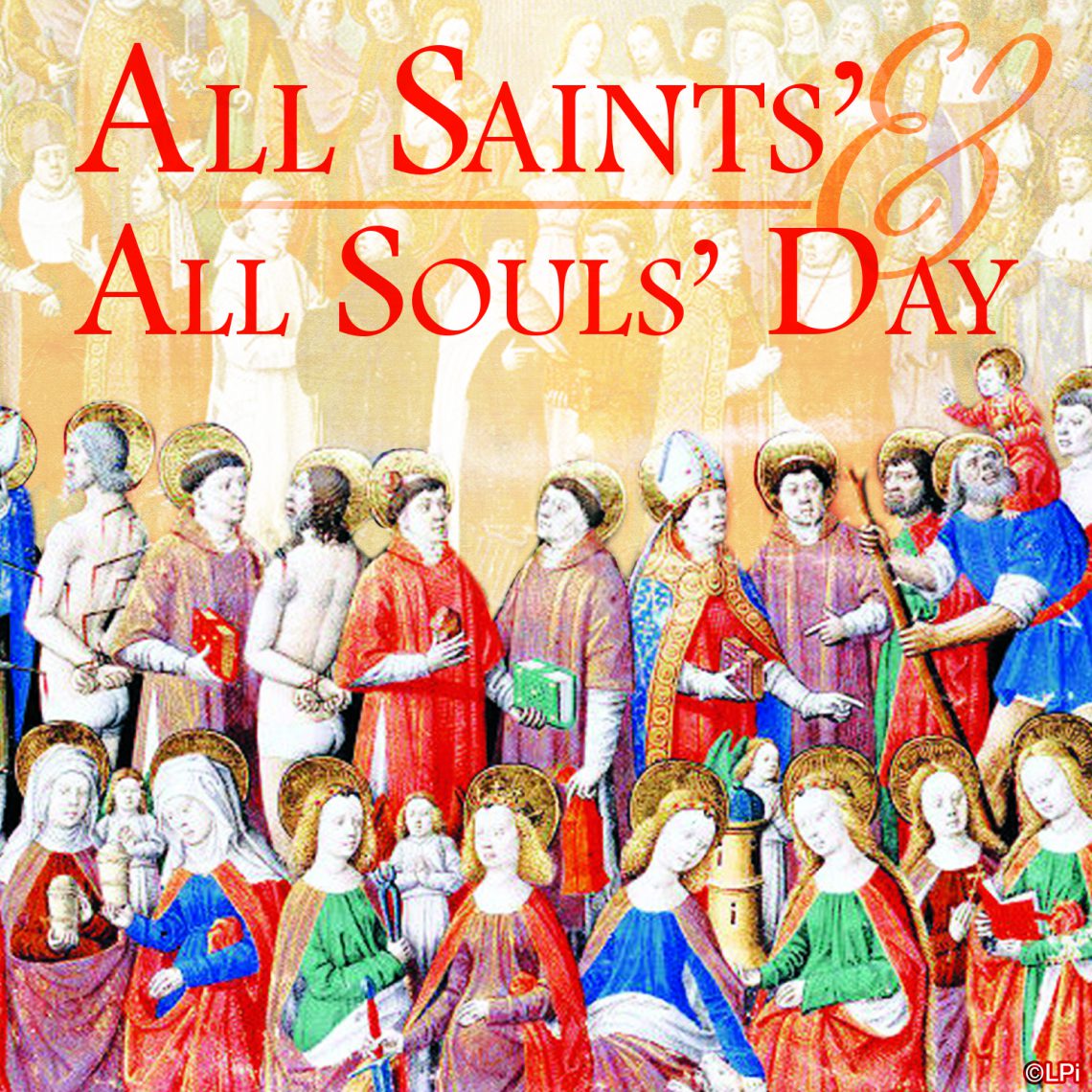 November is the month dedicated to the Holy Souls in Purgatory. The month opens with the Feast of All Saints and is followed by the Feast of All Souls.
What is All Saints Day?
All Saints Day is a solemn holy day of the Catholic Church celebrated annually on November 1. It is a day dedicated to all those who have entered heaven, including the saints who are recognized by the church and those who are not.  All Souls Day follows All Saints Day. In the Hispanic culture, these same two days are called Day of the Dead, which is another beautiful celebration of life and death.
What is All Souls Day?
Eternal rest grant unto them, O Lord, and let the perpetual light shine upon them. May they rest in peace.Eternal Rest Prayer
All Souls Day is a Catholic day of remembrance dedicated to those who have died. As we prepare for All Souls Day, we invite you to add the names of dearly departed friends and family to the Book of the Dead. The book contains the names written added in previous years. The book will remain in the sanctuary of the Church throughout November.
To add a name to the book, email us or write the name on a piece of paper and drop it in the offertory basket. Due to Covid-19 restrictions, we will enter all names in the book for you. 
Join us for mass at 7:00 P.M. on November 2, 2020, at St. Patrick Church in Tacoma, WA. Mass will also be livestreamed on our YouTube Channel @saintpatstacoma. Mass at Holy Cross Church in Tacoma, WA will be celebrated at 9:00 A.M.
Who have gone before us marked in the sign of faith… May these and all who sleep in Christ find his presence, light, happiness, and peace.
Laura Dougherty
253-383-2783