As each one of us has received a gift, use it to serve one another as good stewards of God's varied grace.1 Peter 4:10
The Season of Lent is an opportunity to explore ways to connect our talents with Scripture. Talents are the 34 strengths, as defined by the book StrengthsFinder 2.0.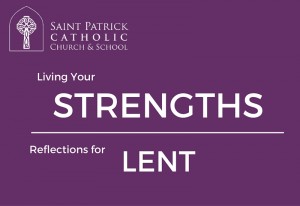 Reflect on your strengths during the season of Lent think about how the Scripture passages and the reflection questions that follow can help draw you closer to the Lord.
Living Your Strengths: The First Week of Lent
Filled with the Holy Spirit, Jesus returned from the Jordan and was led by the Spirit into the desert for forty days, to be tempted by the devil… When the devil had finished every temptation, He departed from him for a time.Luke 4: 1-13
Think of a time when I walked away from a situation of great temptation and sin.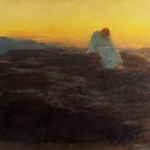 In the time immediately following that event, how did I feel?
Was I sorrowful, angry, humiliated, or bitter?
How did my top five strengths help me to a healthier spiritual and or physical place?
How did my faith help me to make the transiion?
Living Your Strengths: The Second Week of Lent
Jesus took Peter, John and James and went up the mountain to pray. While he was praying his face changed in appearance and his clothing became dazzling white. And behold, two men were conversing with him, Moses and Elijah… Peter and his companions had been overcome bysleep, but becoming fully awake, they saw his glory and the two men standing with him. …Peter said to Jesus," Master, it is good that we are here; let us make three tents, one for you, one for Moses and one for Elijah." But he did not know what he was saying…Luke 9:28b-36
When was I singled out to participate in an event that was with a person or persons of great honor, and during that event, it became clear that I was in way over my head?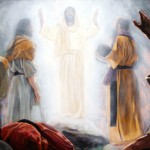 How did my emotional roller coaster of pride to humility cause me to feel?
How did my strengths help me to not only get through the experience, but to grow as a person of faith?
Living Your Strengths: The Third Week of Lent
Jesus came to a town of Samaria called Sychar, near the plot of land that Jacob had given to his son Joseph. Jacob's well was there. Jesus, tired from his journey, sat down there at the well. A woman of Samaria came to draw water. Jesus said to her,"give me a drink."…The Samaritan woman said to him,"How can you, a Jew, ask me, a Samaritan woman, for a drink?" For Jews use nothing in common with Samaritans…"John 4:5-42
Think of a time when I, in thought or action, was pr

ejudiced.
How does this behavior cause division?

How, by using my Strengths, does my behavior create unity?
Where are the areas in my life that need my Strengths to overcome prejudice and division?
Living Your Strengths: The Fourth Week of Lent
…"Look, all these years I have served you and not once did I disobey your orders; yet you never gave me even a young goat to feast on with my friends. But when your son returns who swallowed up your property with prostitutes, for him, you slaughter the fattened calf…" He said to him,"My son, you are here with me always; everything I have is yours."Luke 15:1-3, 11-32
Think of a time when I was jealous or angry because of a perceived injustice. A time, when feeling like I had been slapped in the face, I became angry and said things I should not have said.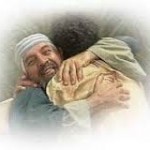 How did my Strengths help me to see the situation more
clearly to see my own shortsightedness?
How has this made me more merciful to others?
Living Your Strengths: The Fifth Week of Lent
Then the scribes and the Pharisees brought a woman who was caught in adultery and made her stand in the middle. They said to him, "Teacher, this woman was caught in the very act of committing adultery. Now in the law, Moses commanded us to stone such a woman. So what do you say?"…"Let the one among you who is without sin, be the first to throw a stone at her.John 8:1-11
Think of a time in my life when an injustice was committed toward me or someone else.
Was I sad, enraged, hurt, depressed, frightened, other?
How did I handle the situation?
What Strength(s) helped me to grow through this event?
How did my gift of faith help me to deepen my understanding of the pettiness of man and the Mercy of God.    
What are Your Strengths?
Would like to know your top 5 talents? The book Strengthsfinder 2.0 is available for purchase at the Parish Center. The cost of the book is $17. Let us know if the cost of the book presents a hardship. Scholarship funds are available to offset the cost of the book.