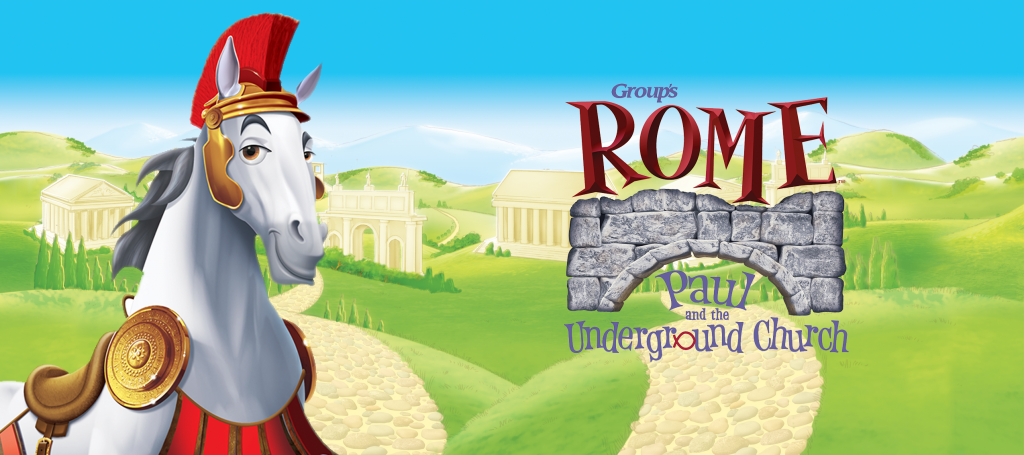 Update
Thank you to the leaders and many volunteers who made VBC amazing! It was definitely a place where the light of Christ shined through.
Ready to travel back in time? Join us in Rome. You'll explore the caves of the Underground Church, meet the Apostle Paul, create cool Bible-times projects, experience thrilling real-life dramas, play high-energy games, sample tasty Middle Eastern snacks, and hear unforgettable music. Plus, you'll meet lots of new friends!
Our partners are growing! Saint Patrick Catholic Church & School is once again partnering with St. Charles Borromeo Church & School. We are also collaborating with Holy Cross Catholic Church this year.
The VBC program will be housed at Holy Cross Catholic Church, 9 A.M. – 12  P.M., June 26-30, 2017, for children in Kindergarten through grade 5.
Lead a Roman Family
Become part of living history by leading a small-group called a Roman Family. Teen and adult leaders are needed for Vacation Bible Camp.
We seekings actors, musicians, small group leaders, teachers, readers, crafters, lifters and more! Chances are, you are the missing piece we need.
Qualifications
If you
are in the 6th grade or older?
love the Lord?
love children?
like to have fun?
have some experience working with children?
Responsibilities
Your responsibilities as a volunteer are simple, yet important.
Attend a leader-training meeting
Attend Rome VBC each day
Participate in fun activities while shepherding Roman Families (with the help of an Assistant Roman Family Leader)
Arrive about 15 minutes early to greet Roman Family members each day
Register to volunteer or lead your Roman Family today!
Training
We are providing two days of training for volunteers. Join us on June 10, 2017 at 9:30 A.M. or June 15, 2017 at 7:00 P.M. at Holy Cross Catholic Church located at 5510 North 44th Street, Tacoma, WA 98407 in the Parish Hall.
In addition to the above mentioned VBC specific training, adult volunteers need to have completed the required Archdiocesan Safe Environment class before the start of the program.
If you would like to volunteer but have children who are too young to participate in the program, on-site child care will be available for volunteers, please call Georgina at 253-759-3368 to make arrangements.
Welcome to Rome
Experience Rome like you never have before! Registration is necessary to ensure your are part of the Roman Family suited for you.
Register and remit the suggested donation to the VBC Director by June 1, 2017. Payment can be dropped in the collection basket— simply mark it VBC.
Suggested donation is $50 and covers all children in one family. Scholarships are available.
Can We Borrow? Will You Donate?
10 bracelet or necklace size jewelry gift boxes
Bed sheets or blankets to be used for Roman tents (solid colors or simple geometric designs only)
Brown paper bags
Cardboard boxes or flat sheets of cardboard
Cardboard tubes (of 6″ diameter or more)
Eight large wicker laundry baskets
Napkins
Paper plates
Wicker baskets of various sizes
Donations can be dropped off at the Parish Center, 8 – 3 PM, Monday – Friday. If you want a particular item(s) returned, please label it with your name and phone number in such a way that will not come off during transportation.
To learn more the program visit the website created specifically for VBC.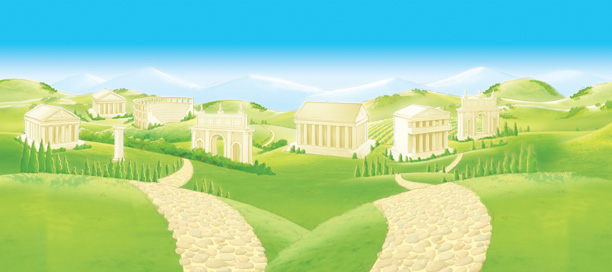 I have questions about VBC
VBC Program Director for Saint Patrick Catholic Church & School, Megan Norton
253-383-2783